Marker Cluster
The marker clustering utility helps you to manage multiple markers at different zoom levels.When a user views the map at a high zoom level, the individual markers show on the map. When the user zooms out, the markers gather together into clusters, to make viewing the map easier.
If you have a lot of markers on the map, it's better to use Marker Cluster setting to organize them better visually.
How to use marker cluster
Follow the steps below to add a marker cluster:
Step 1 Go to Add or Edit map and scroll down to the 'Marker Cluster Settings' section.
Step 2 Enable the box of 'Apply Marker Cluster'.
Step 3 Then Enable Apply Style(s) option and select any icon.(See Screenshot)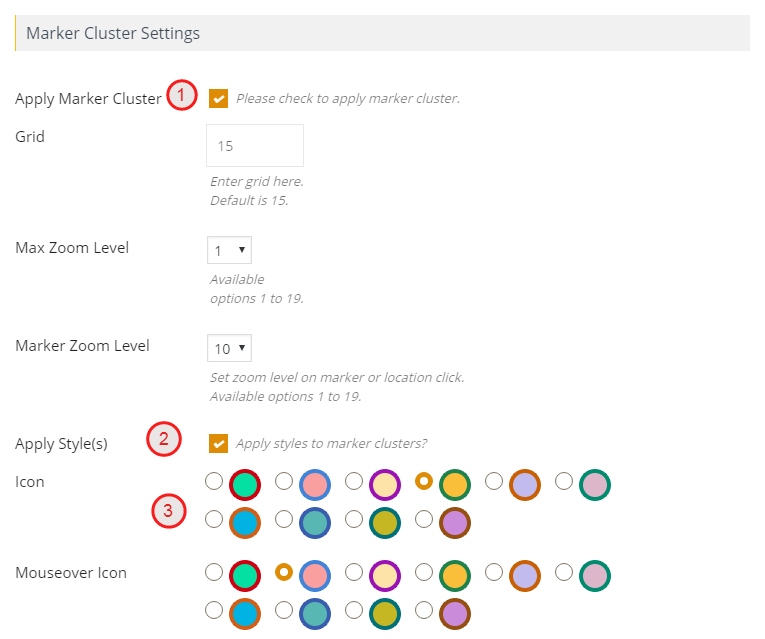 Step 4 Click Save Map and open it in browser.
* Zoom out the map to see the marker cluster.The number on a cluster indicates how many markers it contains.
Related Tutorials:
Related Examples:
Was this article helpful?