IMPORT LOCATIONS USING CSV WITHOUT LATITUDE & LONGITUDE
No need to find out latitude & longitude for your thousands of locations. This plugin will do this automatically for you.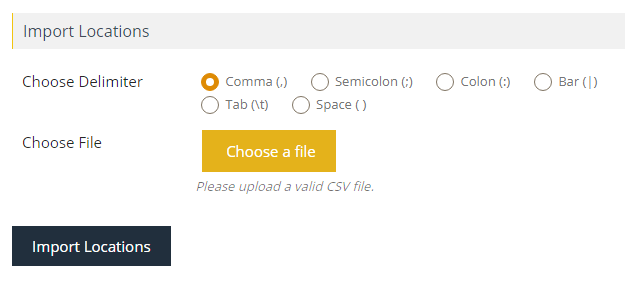 SMART GEOCODING SYSTEM TO SAVE YOUR HOURS.
Our GEOCODING system will automatically fetch latitude & longitudes for your locations.

Show Your Posts Content on a Google Maps
This plugin shows how your posts, pages or custom post types content easily on a google maps.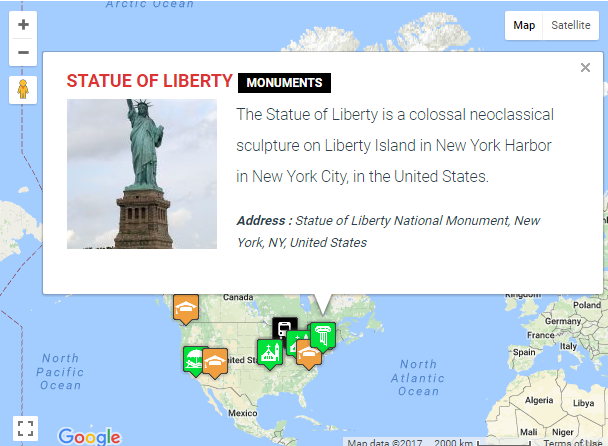 Customize Info Window Contents using Placeholders
You can customize your location infowindow easily by using placeholders.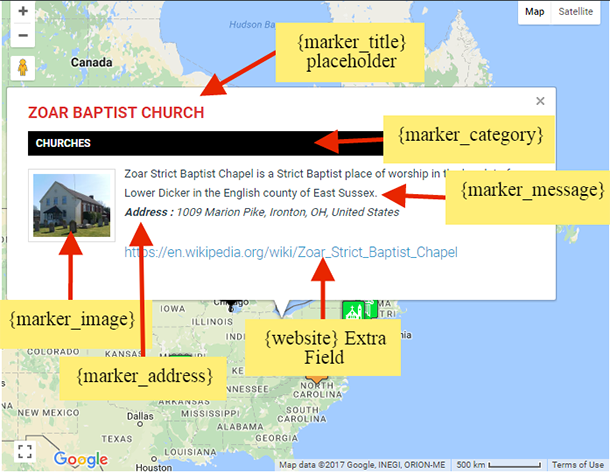 Add Extra Field to the Location
You can add unlimite fields to the location and display them in the infowindow or listing.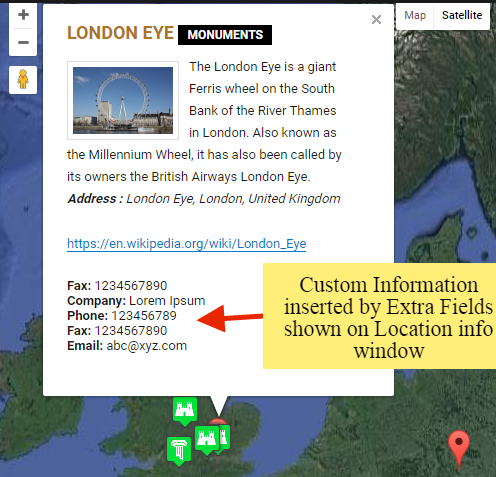 Integrated with Advanced Custom Fields Plugin
Show Posts and custom fields added by Advanced Custom Fields Plugin on the google maps easily.

Apply Marker Clusters on Google Maps Easily
Too many locations? You can apply marker clusters on a single click.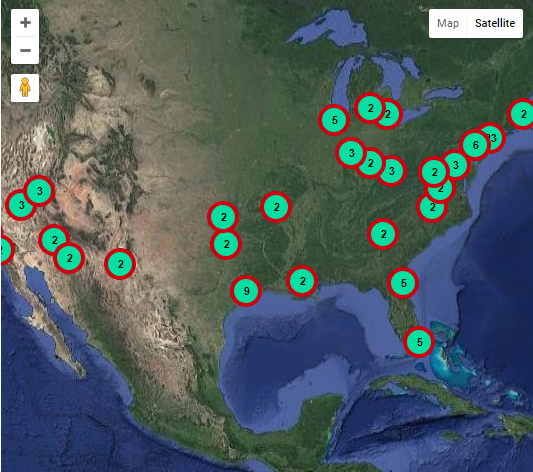 Draw unlimited Shapes – POLYGON, CIRCLES, POLYLINES & RECTANGLES
Highlight areas on Google Maps with your own colors, opacity and stroke width in the form of circles, rectangles, polygons or polylines.
CUSTOMIZE GOOGLE MAPS ACCORDING TO YOUR NEED
This plugin allows you to customize Google maps types easily. You can change Maps Types, Zoom Level, Center Location and other maps property according to your requirement.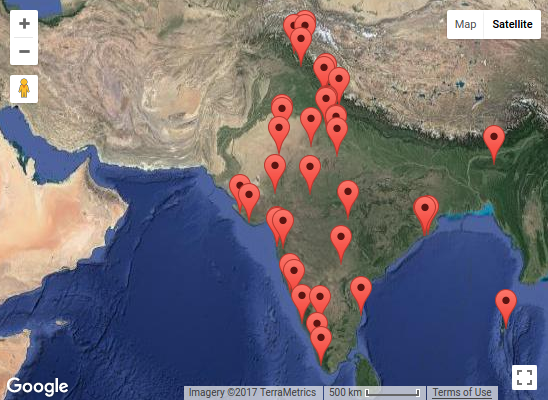 Apply Beautiful Snazzymaps Styles On Google Maps
Snazzymaps is a library of awesome google maps skin. Admin can easily apply beautiful skin on your google maps using backend setting.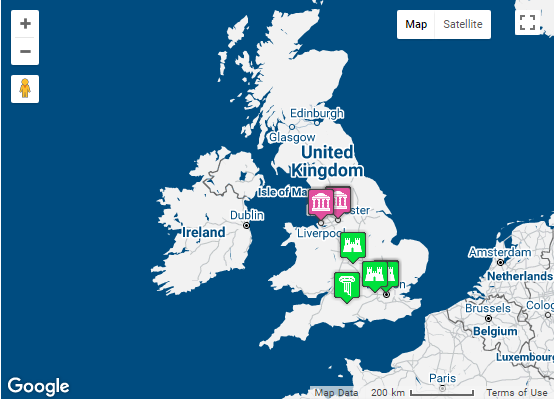 Apply Map Settings According to Screen Size
Most Powerful feature to set different map settings for different screen devices like smartphone, tablets and large screens.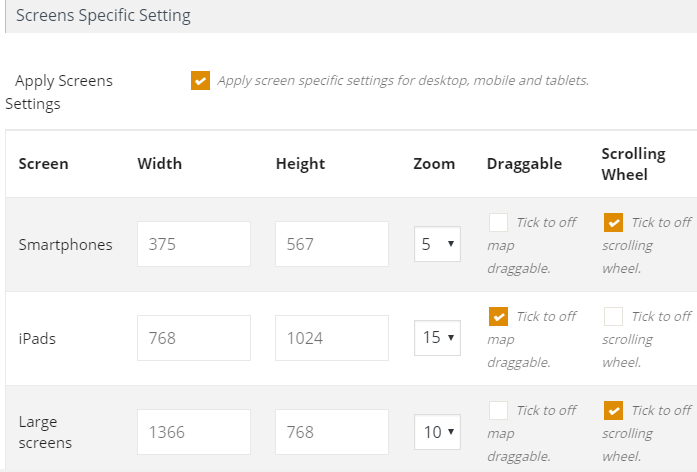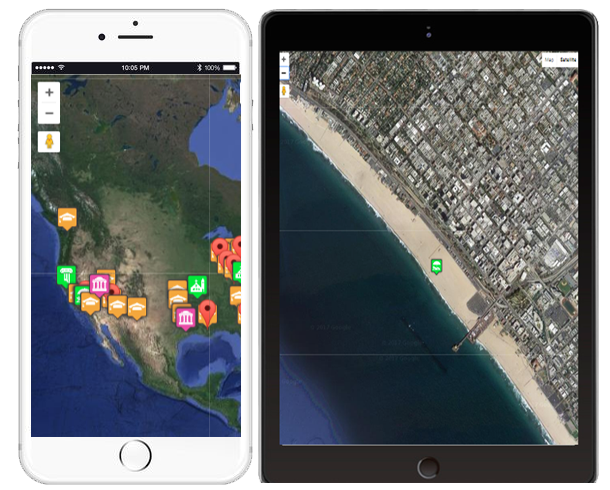 Allow Visitor to Filter Locations by Categories
It's super easy to filter the locations by categories.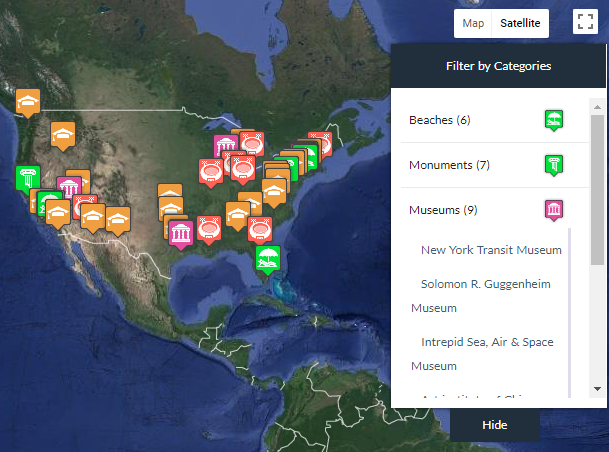 Allow Visitor to Find Directions Easily
You can find directions easily by inserting start and end points. You will see the directions with proper distance value.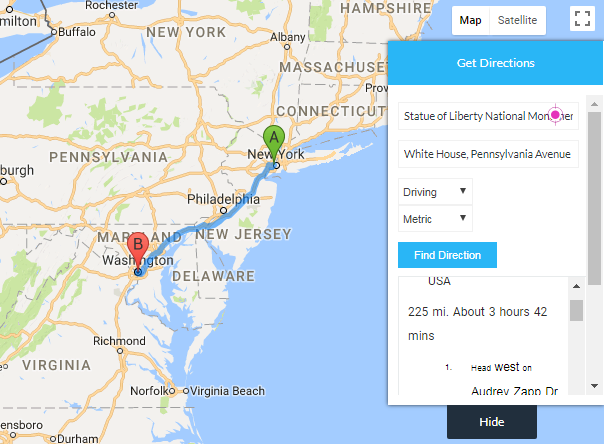 Allow Visitor to Search nearby Amenities
You can select amenties from backend and display it on Frontend. Very useful feature to get the nearby amenities from your visitor's current locations like bank, ATM, Cafe, Hotels etc.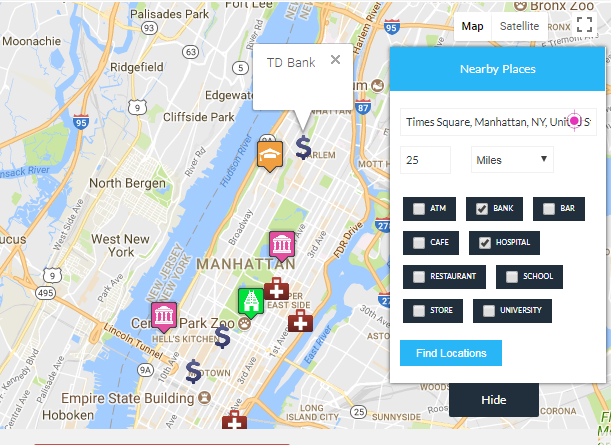 Show Multiple Routes on a Map Easily
You can display multiple routes on a google maps very easily by using this plugin.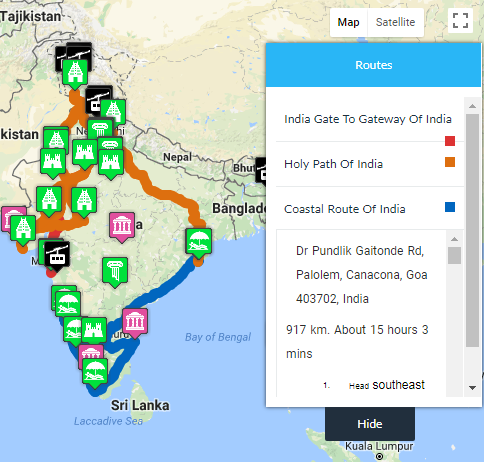 Display KML/KMZ, Fusion, Traffic/Transit Layers
Display KML/KMZ, Fusion Table layers and Traffic/Transit Layers Easily.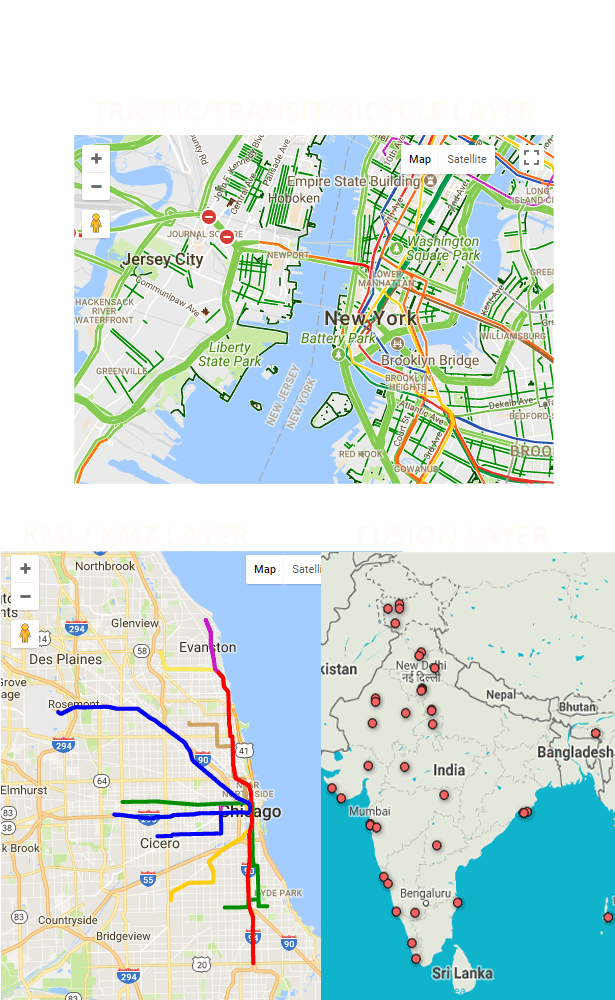 Display Custom HTML over Google Maps
Display Custom HTML over the google maps e.g Images, Videos, Custom Links very easily.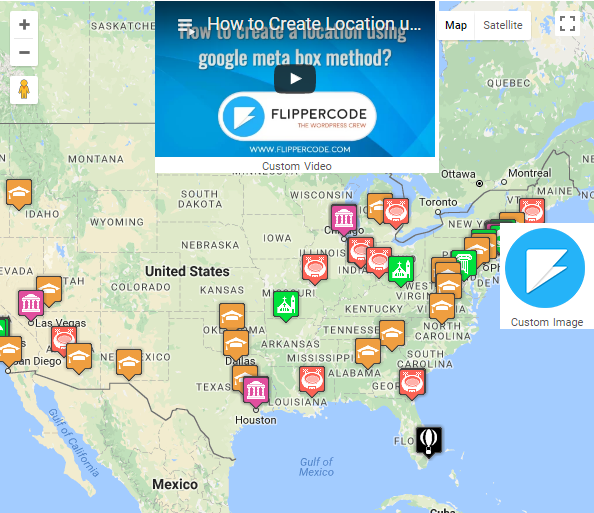 Filter Listing by Categories
You can filter your locations by using category filter.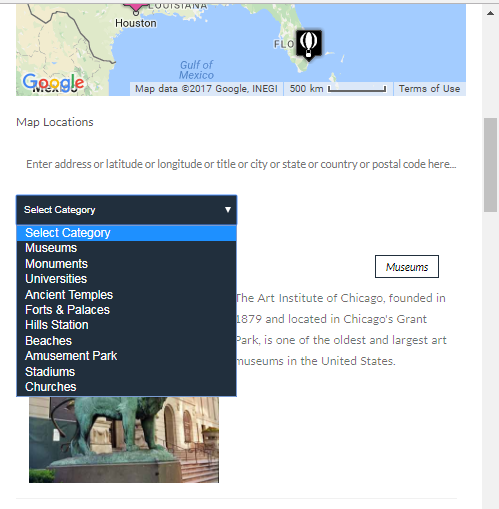 Find Locations within certain radius easily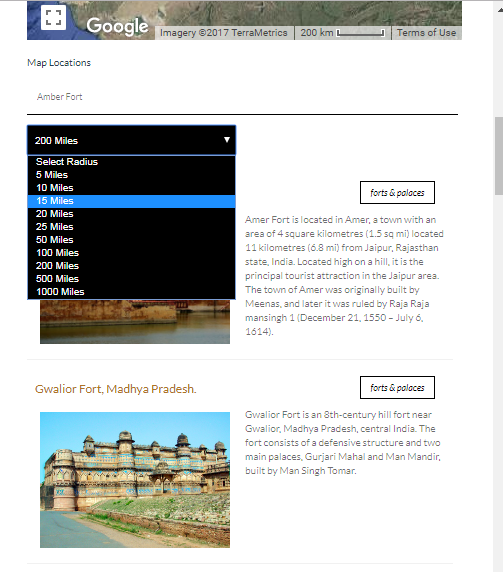 Sort Listing in Ascending or Descending Order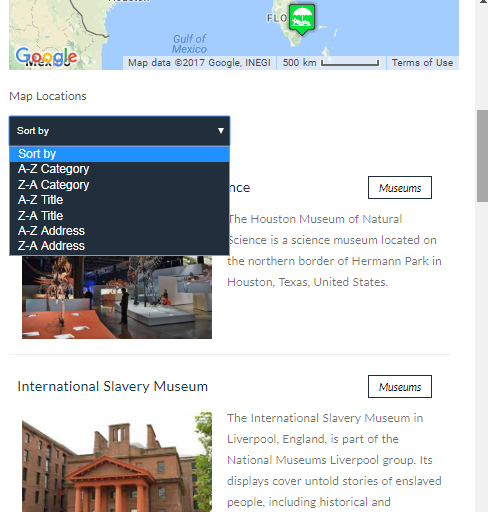 Display Street View on Google Maps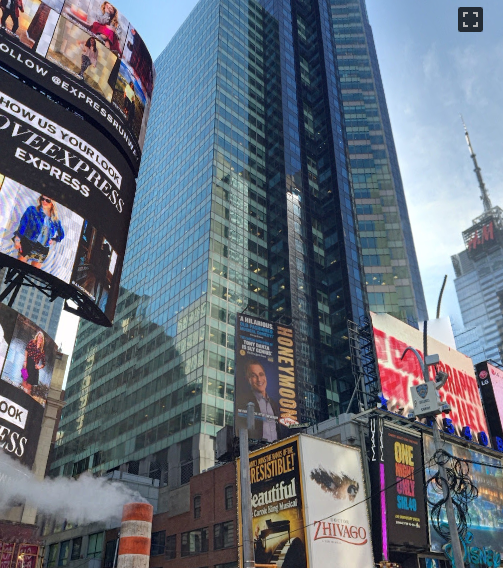 Track Visitor's Current Location Easily
Show your map according to the visitor location. Map will be centered according to visitor's current location.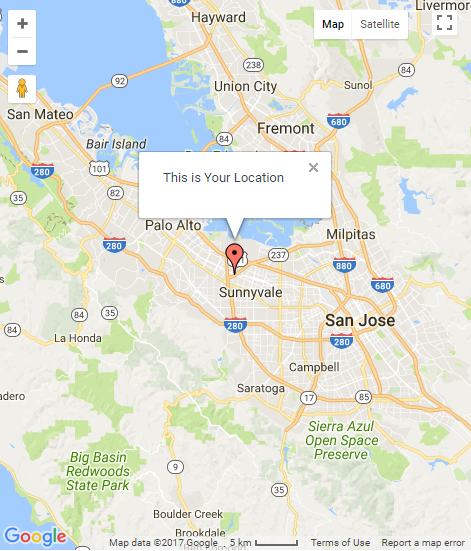 Show Google Maps to a Sidebar using Widget
Show your map according to the visitor location. Map will be centered according to visitor's current location.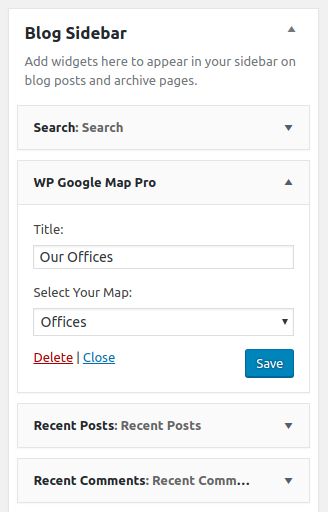 Display Multiple Maps on a Single Page
You can display multiple maps on a single page by inserting their respective shortcode.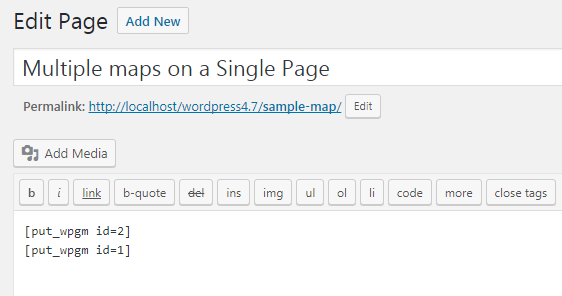 Apply Beautiful skins on your Marker Infowindow
Readymade infowindow designs are available to apply quikly.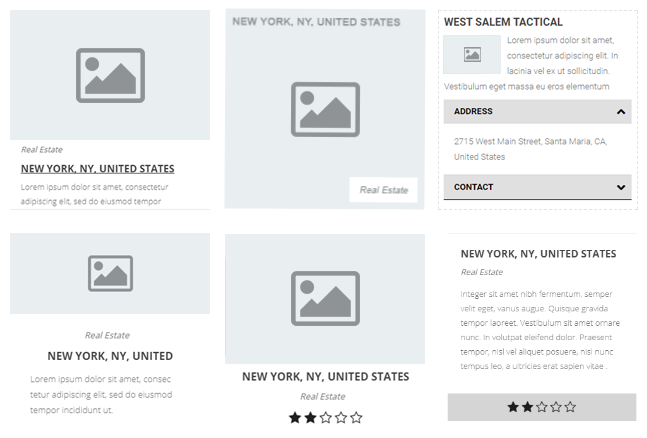 Create Your Own Custom Filters Easily
Create Your Own Custom Filters from Location Fields, Custom Fields, Extra Fields and Taxonomies Easily.