Categories as a perfect to filtering your markers and allowing your visitors to show only certain types of markers. Visitors select the category via the drop down field.
How to create Marker Category
Step 1Go to Add Marker category from WP Google Map Plugin.
Step 2Choose parent category (optional),and enter Title of your category.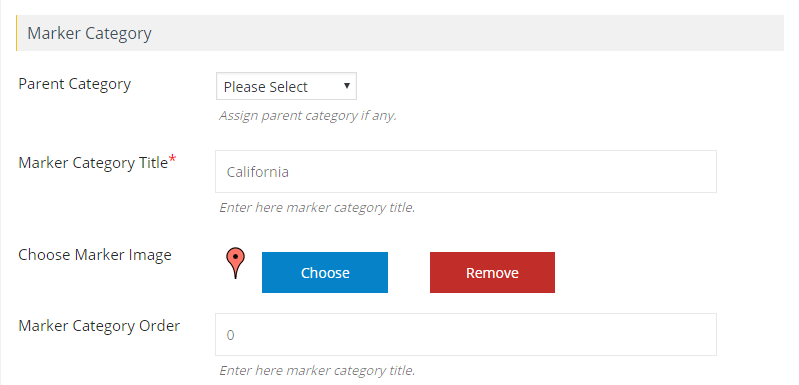 Step 3Assign a icon to your marker. You can change icon using Choose button.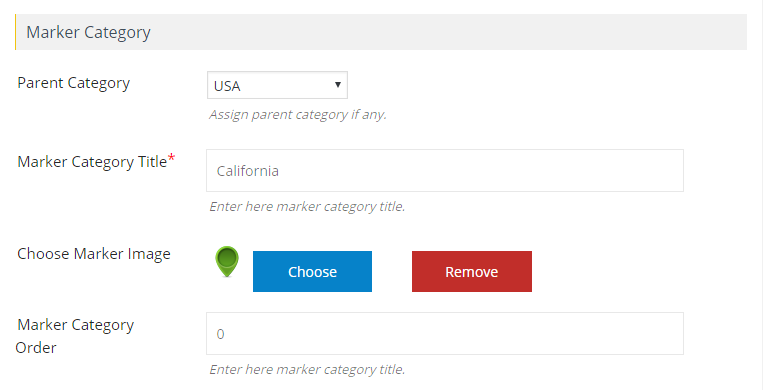 Step 4Then Click Save Marker Categor button. All the categories that you created are displayed Marker categories Page.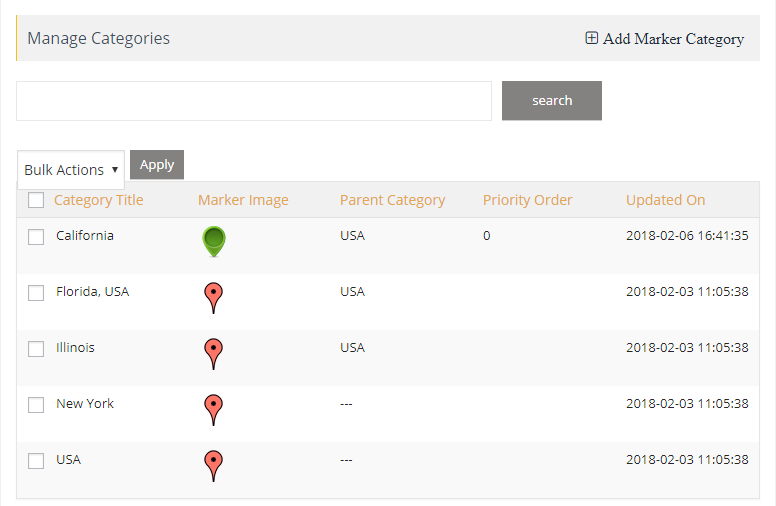 Video Tutorial