Wp Google map have controls like zoom control, Street View Control, Full-Screen Control, Map Type Control etc.
Most of the control options contain a position property (of type ControlPosition) which indicates where on the map to place the control.
Control Position Settings
Step 1Go to Add or Edit Map and scroll down to 'Control Position Setting' section.
Step 2Arrange Control positions you want in map.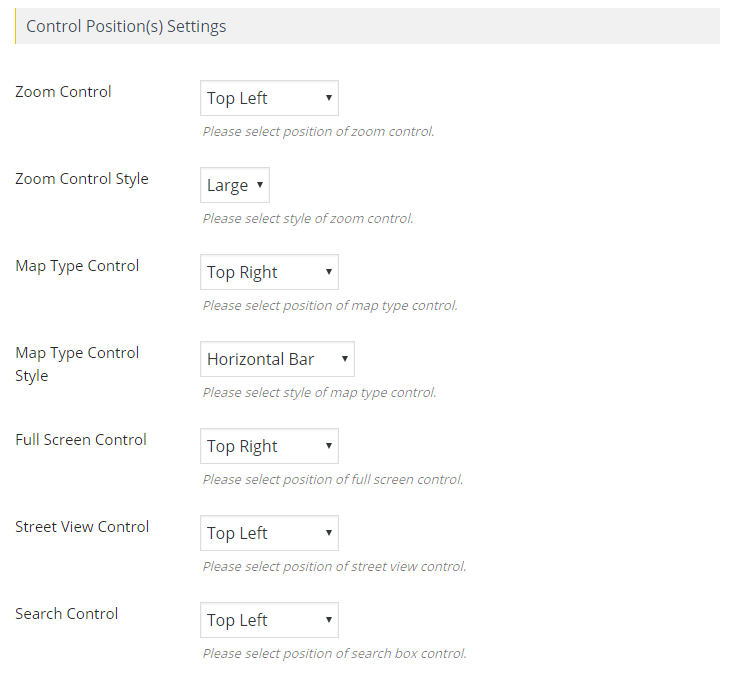 Zoom Control: select position of zoom control like Top Right,Top left postion etc.
Zoom Control Style : select style of zoom control like large and small.
Map Type Control: select position of map type control like Top Right,Top left postion etc.
Map Type Control Style: select style of map type control like Horizontal and Dropdown menu.
Full Screen Control: select position of full screen control like Top Right,Top left postion etc.
Street View Control: select position of street view control like Top Right,Top left postion etc.

Video Tutorial