By making use of this functionality, you will be able to set the limitation of locations per page in listing. Follow below steps to do this:
Step 1 Go to Add or Edit Map and scroll down to 'Listing Settings' section.
Step 2Enable 'Display Listing' tab and enter no of page you want to display in 'Locations Per Page' tab.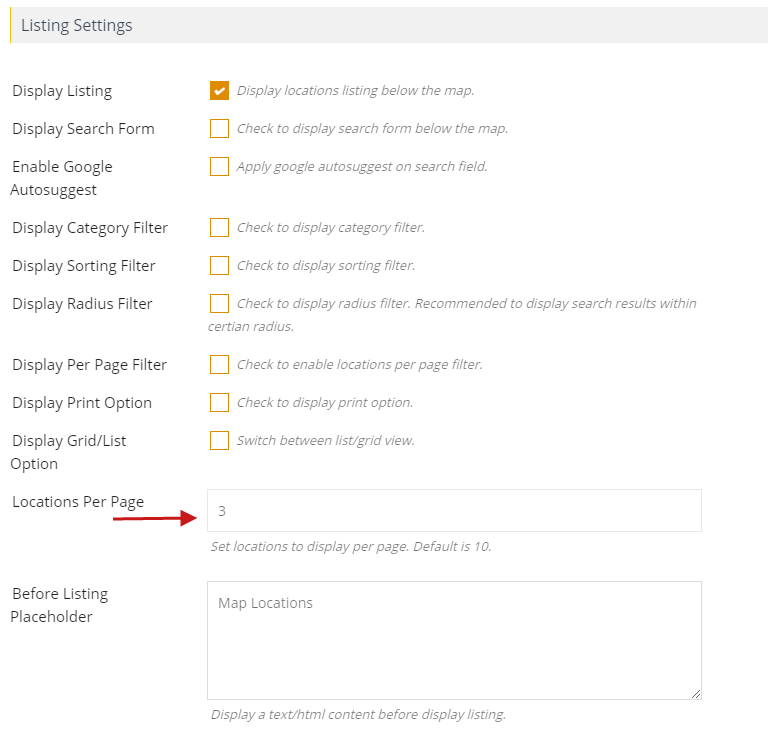 Step 3Click Save Map and open it in browser.
You'll see 3 listing below the map at frontend and click to next display more locations.