By making use of this functionality, you will be able to set the limitation of locations per page in listing. Follow below steps to do this:
Step 1 Go to Add or Edit Map and scroll down to 'Listing Settings' section.
Step 2 Enable 'Display Listing' tab and enter no of page you want to display in 'Locations Per Page' tab.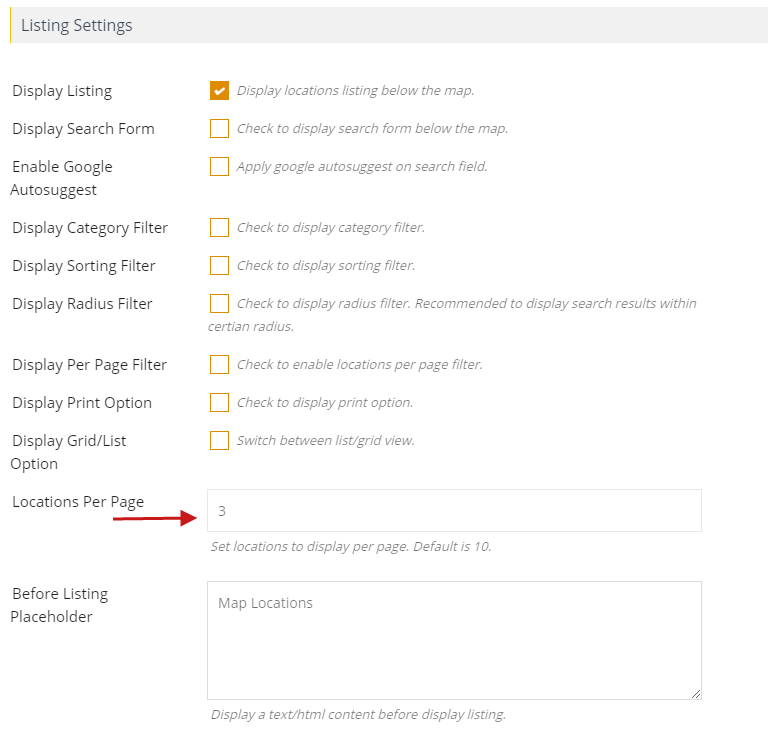 Step 3 Click Save Map and open it in browser.
You'll see 3 listing below the map at frontend and click to next display more locations.