The Full-Screen control allows displaying maps in full-screen view so the device screen will be covered by Google Maps. With the WP MAPS PRO plugin, You can easily turn on or off full-screen control on google maps.
Step 1 Go to Add or Manage Maps > Edit Map and scroll down to the Control Settings section.
Step 2 By default, Full Screen control is enabled. Tick the Turn Off Full Screen Control option to remove the full-screen control.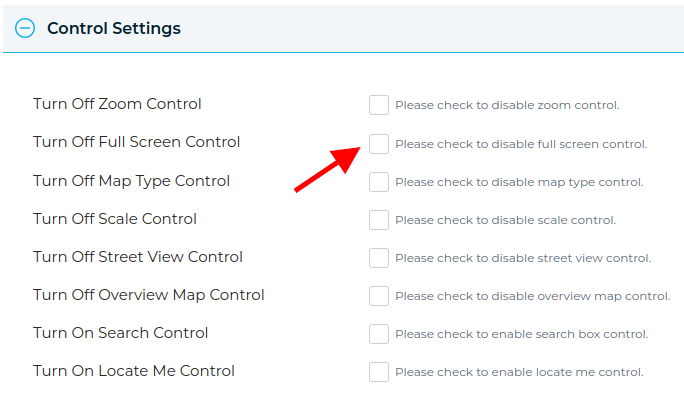 Step 3 Click Save Map and see the changes.
Related Tutorials:
Related Examples:
Was this article helpful?