Google map plugin will help you to disable Infowindow of particular location.Just simple steps you can disable infowindow for a particular location.
Step 1 Go to Add or Edit Location Page and tick the box of Disable Infowindow tab as below.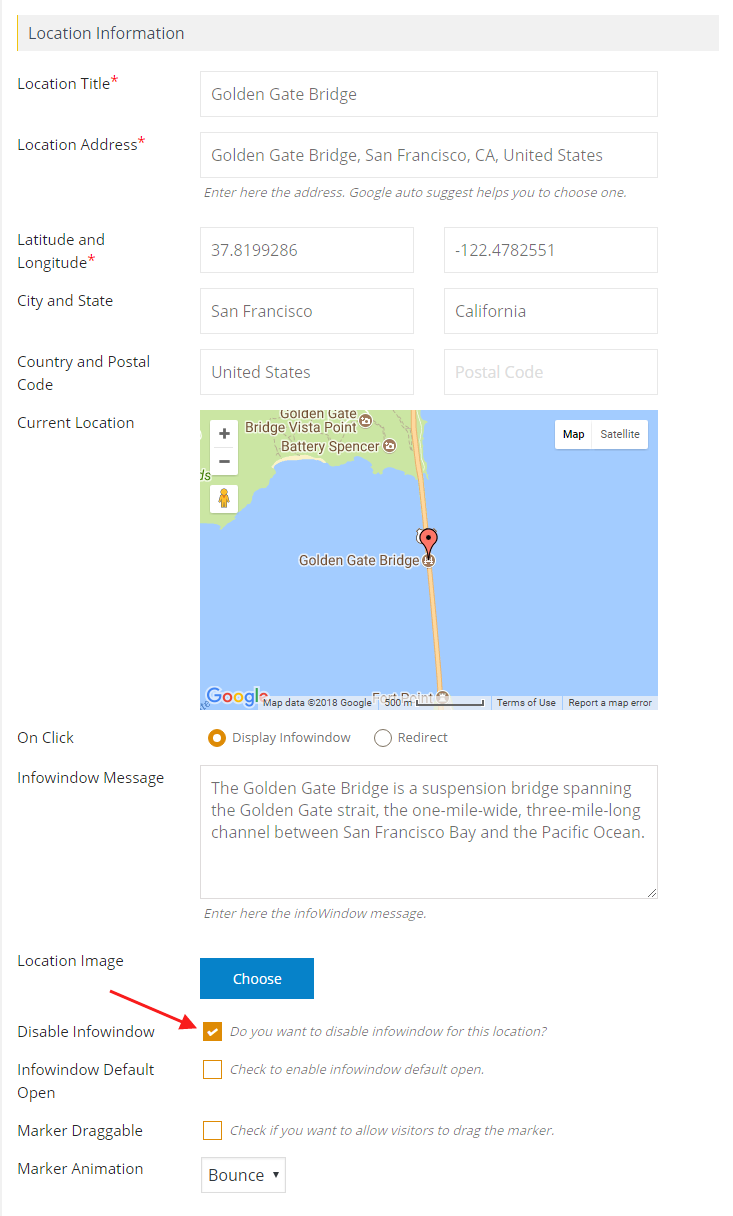 Step 2 Click Save Location.You'll see infowindow will not display in your selected location.
Video Tuorial