WP Maps Pro allows users to disable Info Windows for certain locations by following certain steps. To do this, go to the "Add Location" tab and select the "Disable Info Window" option. Once enabled, the info window of a particular location will be automatically hidden and the details associated with it won't appear on google maps.
This plugin allows disabling an info window of a particular location easily. To hide the infowindow, you should take the following steps:
Step 1 To disable Infowindow on a Google Maps location, you can go to 'Add Location' or 'Manage Locations' and select 'Edit Location Page'. From there, check the box labelled 'Disable Infowindow'.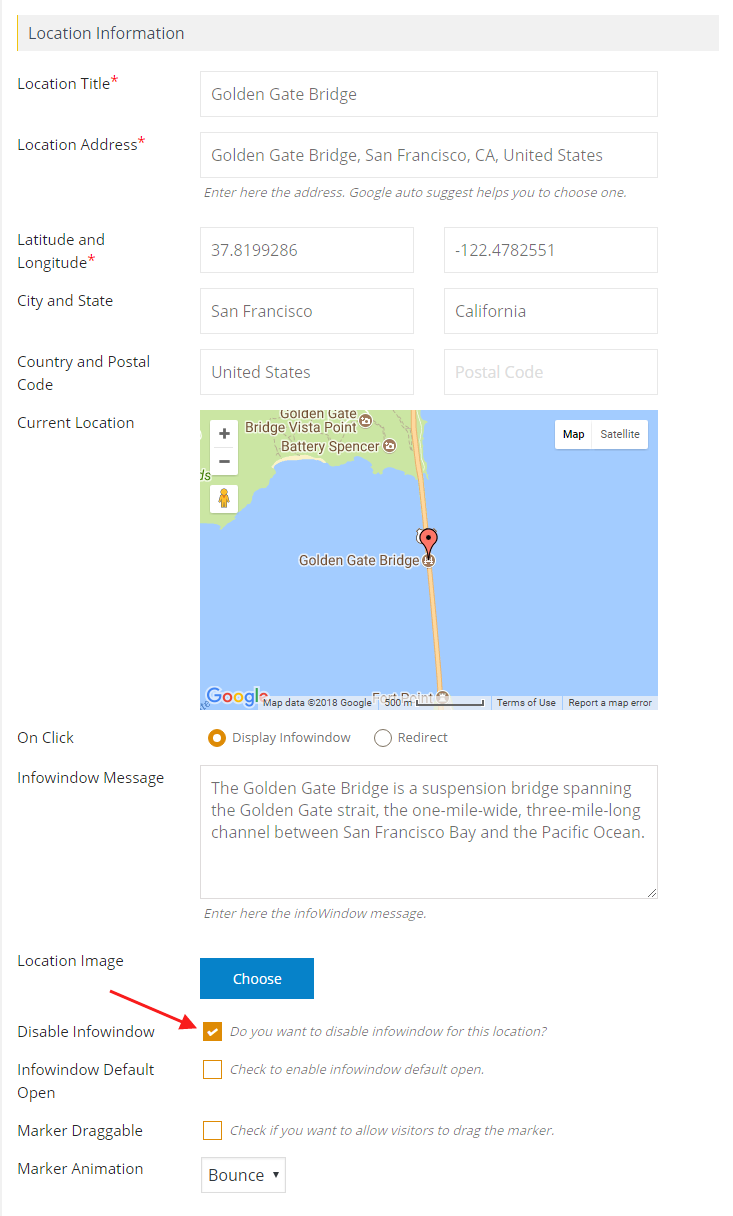 Step 2 Click on Save Location and see the changes.
You'll see that infowindow will not open on mouse click or mouse hover.
Related Tutorials:
Related Examples:
Was this article helpful?