You can display infowindow message to each location using WP MAPS PRO. Follow the below steps to display infowindow message of each location:
Step 1 Go to Add Location or Manage Locations > Edit Location page.
Step 2 Select Display Infowindow from On Click. By default, it is selected.
Step 3 Enter the Message in Infowindow Message tab. You can use HTML elements as well.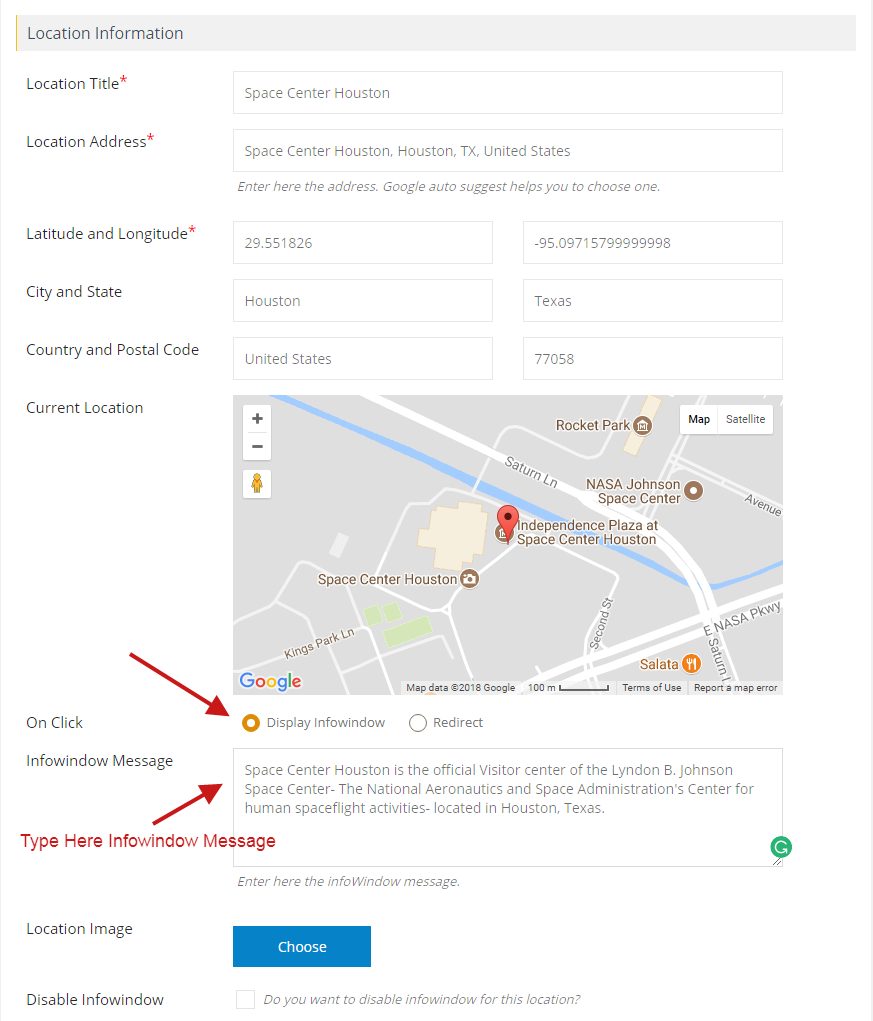 Step 4 Click on Save Location and open the frontend map page. You'll see the infowindow message on the marker click.
Related Tutorials:
Related Examples:
Was this article helpful?