This WP MAPS PRO plugin allows opening infowindow message on Mouse Hover easily. To show the infowindow you should take the following steps:
Step 1 Go to Add Map or Manage Maps > Edit Map and scroll down to Infowindow Settings section.
Step 2 Choose Mouse Hover option from Show Infowindow on dropdown.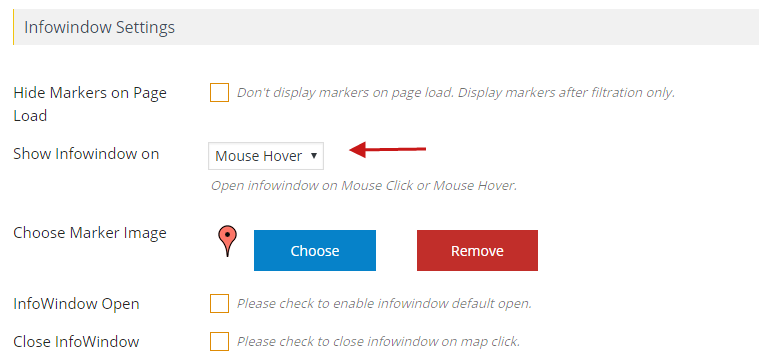 Step 3 Click on Save Map and see the changes.
Related Tutorials:
Related Examples:
Was this article helpful?