There are four types of maps available within the Google Maps. The following map types are available in the Maps:
Roadmap: Displays the default road map view. This is the default map type.
Satellite: Satellite displays Google Earth satellite images.
Hybrid: Displays a mixture of normal and satellite views.
Terrain: Displays a physical map based on terrain information.
Change Google Maps Type
Let's learn how to change map type:
Step 1 Go to Add Map or Manage Maps > Edit Map page.
Step 2 Select Map Type from the Drop down list in the Enter Map information section.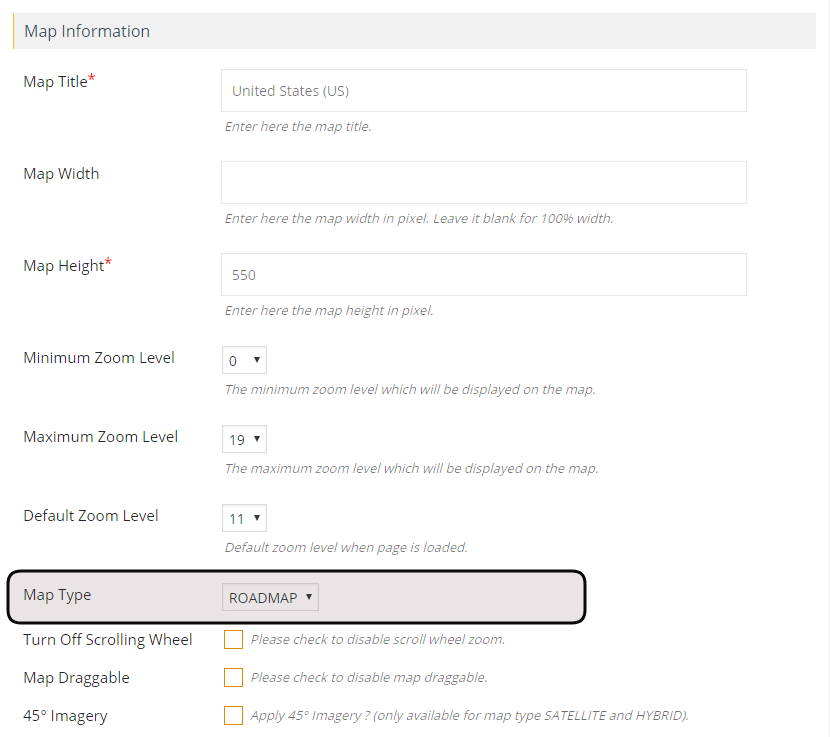 Step 3 Click Save Map and see the changes.
Related Tutorials:
Related Examples:
Was this article helpful?