There are four types of maps available within the Google Maps.The following map types are available in the Maps:
Roadmap: Displays the default road map view. This is the default map type.
Satellite: Satellite displays Google Earth satellite images.
Hybrid: Displays a mixture of normal and satellite views.
Terrain: Displays a physical map based on terrain information.
Change Map Type
Let's learn how to change map type:
Step 1Go to Add or Edit Map page.
Step 2Select 'Map type' from the Drop down list in the 'Map information' section.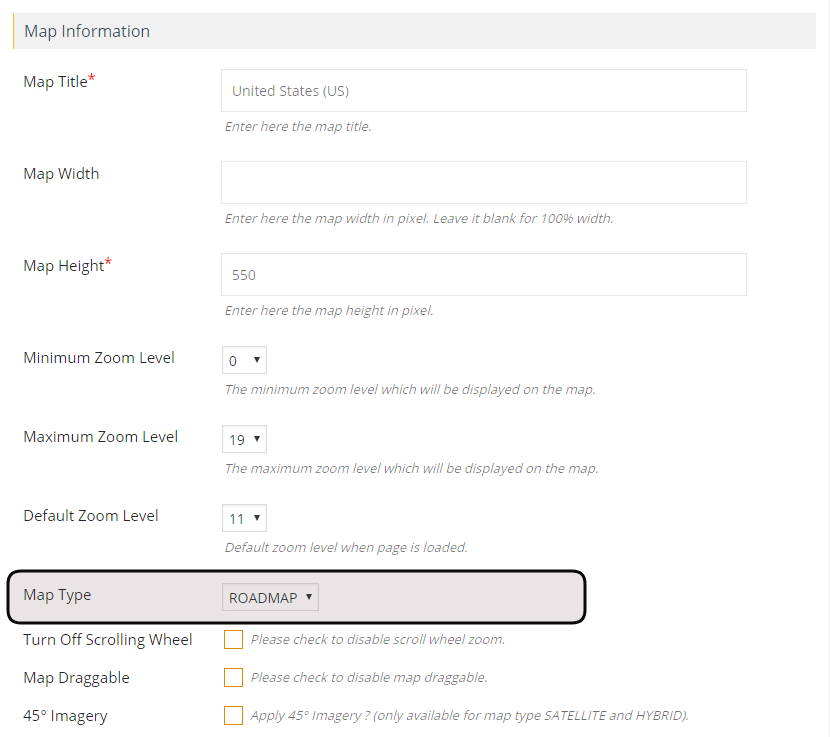 Step 3Click Save map to see the changes.
Video Tutorial