The WP MAPS PRO plugin allows you to assign multiple locations on a single map. A location is used to display markers on the map. With the help of the WP MAPS PRO plugin, you can easily assign locations on a map.
Assign location in the map
Before you assign locations on a map, make sure you created locations. To learn more, take a look at our tutorial on how to create a location using a simple method.
Step 1 Go to Manage Maps, click on Add/Manage Map, and Scroll down to the Assign Locations To Map section.
Step 2 All the locations that you have created are displayed in this section. Check mark the locations that you want to display on the map. You can filter locations by typing in the search box.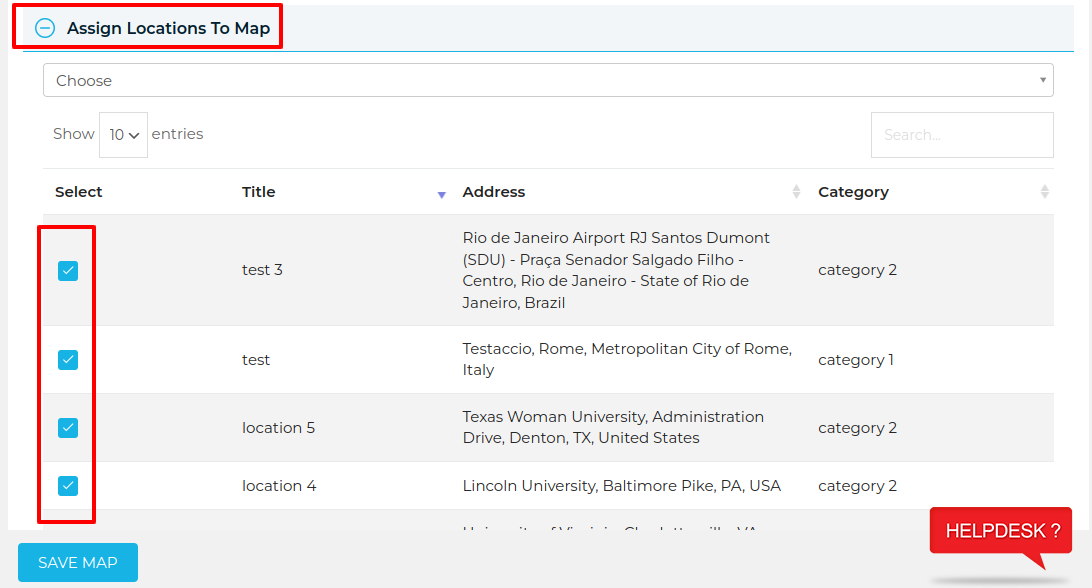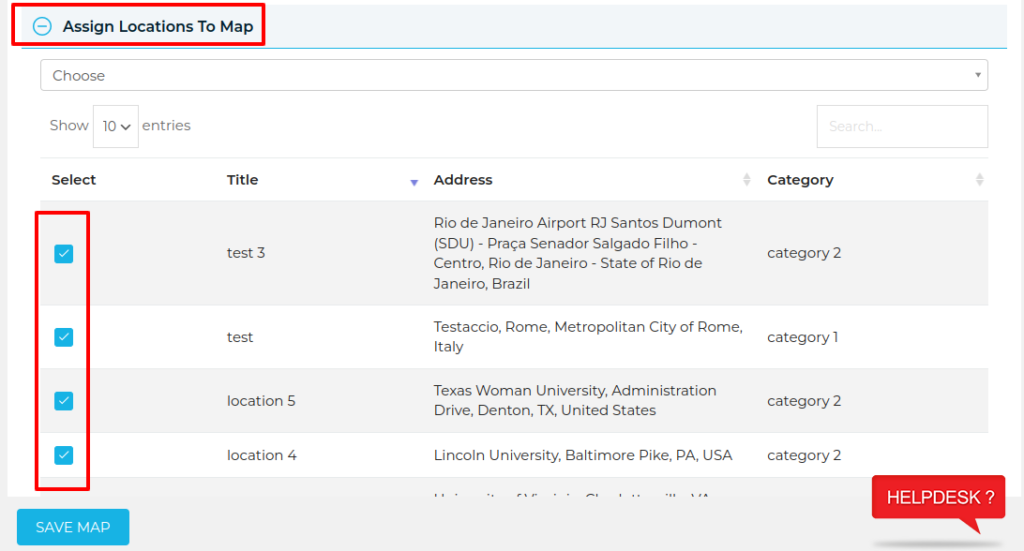 Step 3 Then Click on Save Map. Now open your frontend map page and see the locations on the map.
Related Tutorials:
Related Examples:
Was this article helpful?