The WP Google Map allows you to mark multiple locations on a single map. A location is used to display marker on the map. By the help of google map plugin you can easily assign locations in a map.
Assign location in map
Before you assign location in a map, make sure you created locations.To learn more, take a look at our tutorial on how to create a location using simple method.
Step 1 Click Add or Manage Map and Scroll down to the 'Choose Locations' section.
Step 2 All the locations that you created are displayed in this section. Check mark the locations you want to display.You can filter locations by typing in the 'search box'.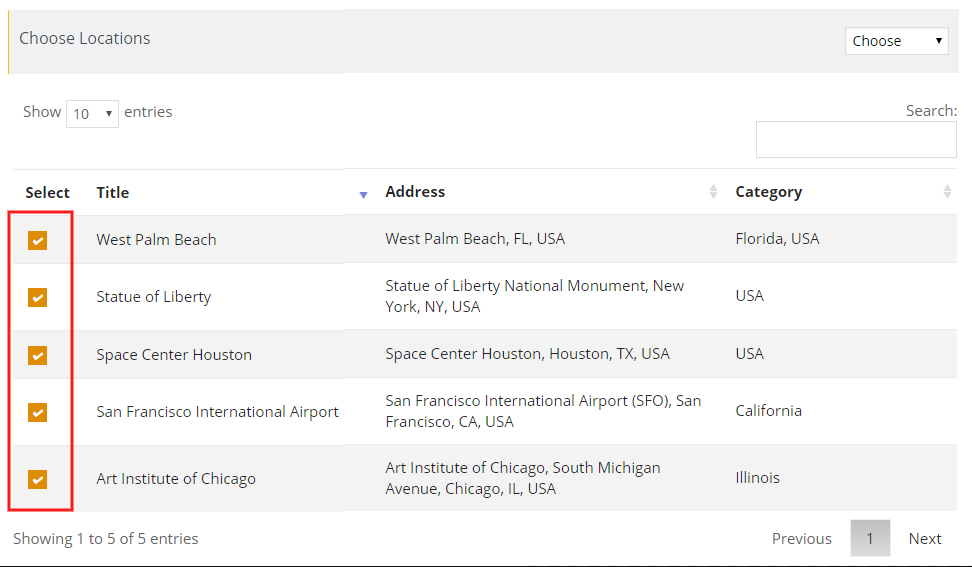 Step 3 Then Click Save Map.Then you'll see all selected locations add in your map.