Follow the steps below to hide locations of categories in tabs settings :
Step 1 Go to the Manage Maps page, Now Add/Edit Map scroll down to the Tabs Settings section.
Step 2 Enable the Display Tabs and Display Categories Tab inside the Display Tabs.
Step 3 Then check the Hide Locations tab. (see screenshot)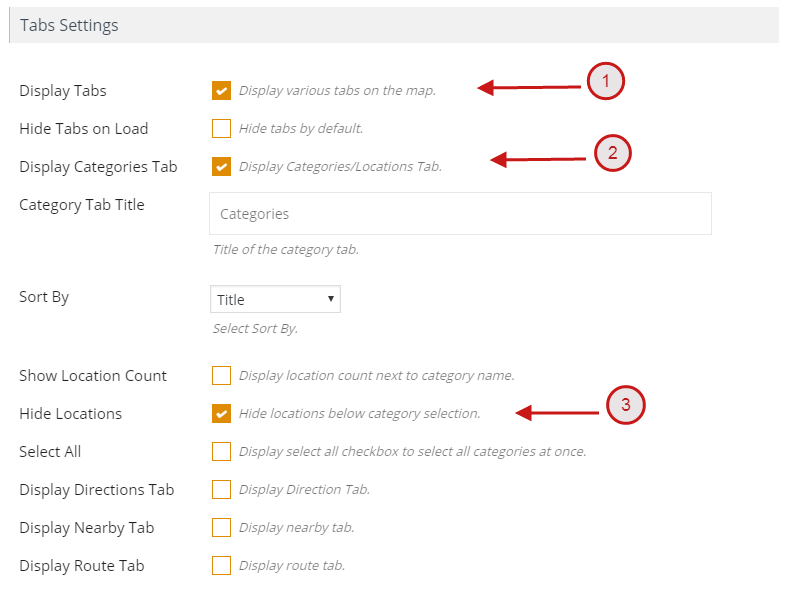 Step 4 Click on Save Map and open the frontend map page.
Now You'll see locations hidden from the categories tab.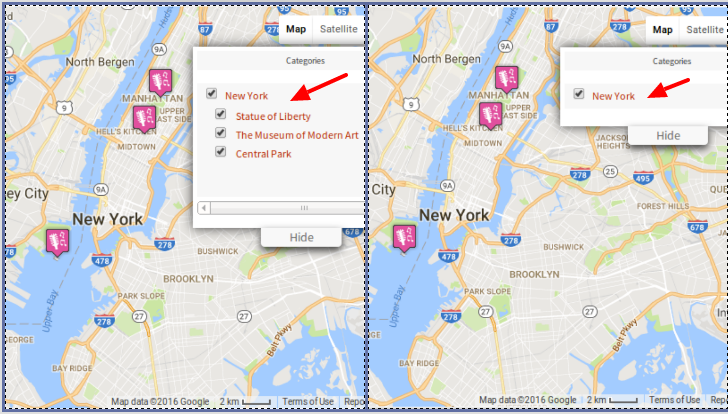 Related Tutorials:
Related Examples:
Was this article helpful?