To display the current visitor's location on the website , please do with following steps:
Step 1 Go to Add or Edit Map and Scroll down to the 'Map's Center' section.
Step 2 Enable the checkbox 'Center by Current Location' option.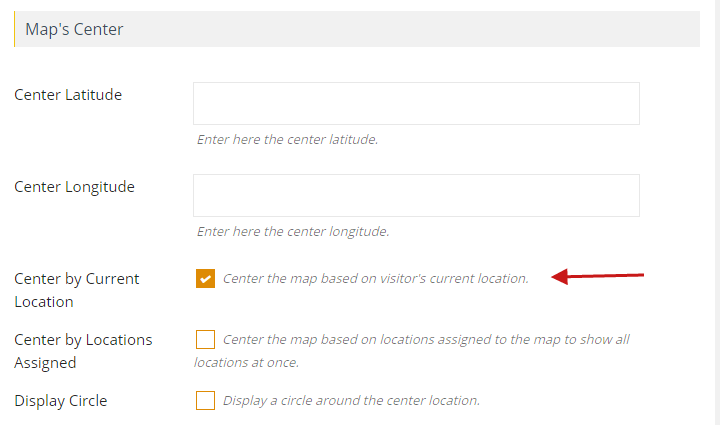 Step 3 Then Save the map.
Related Tutorials:
Related Examples:
Was this article helpful?