By the help of WP Google map plugin you can easily display map in frontend using shortcode. When you create a map a shortcode automatically generate in manage map page. Use this shortcode to display map in frontend.
Display Map in frontend
Step 1 Go to Manage Maps page , a window will appear that contains all map that you created.
Step 2 Copy the shortcode of your map.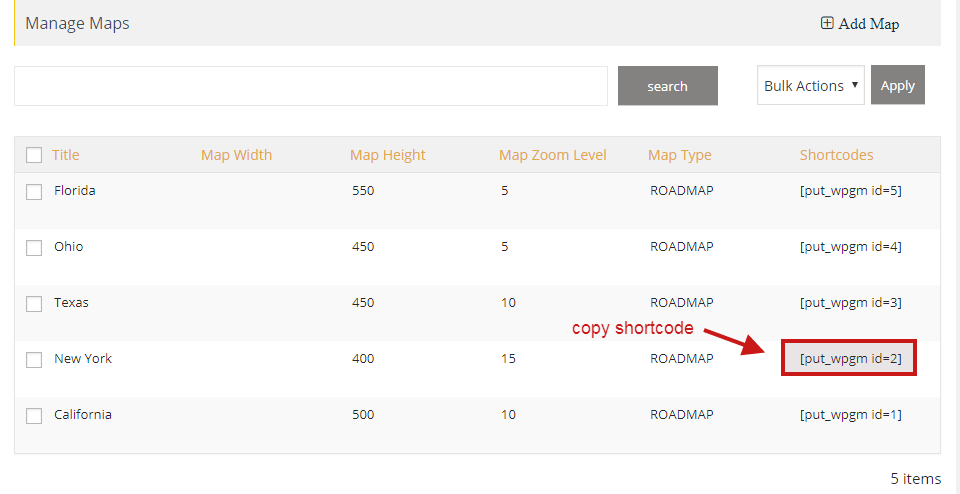 Step 3 Put the shortcode of the map on page or post where you want to display google maps.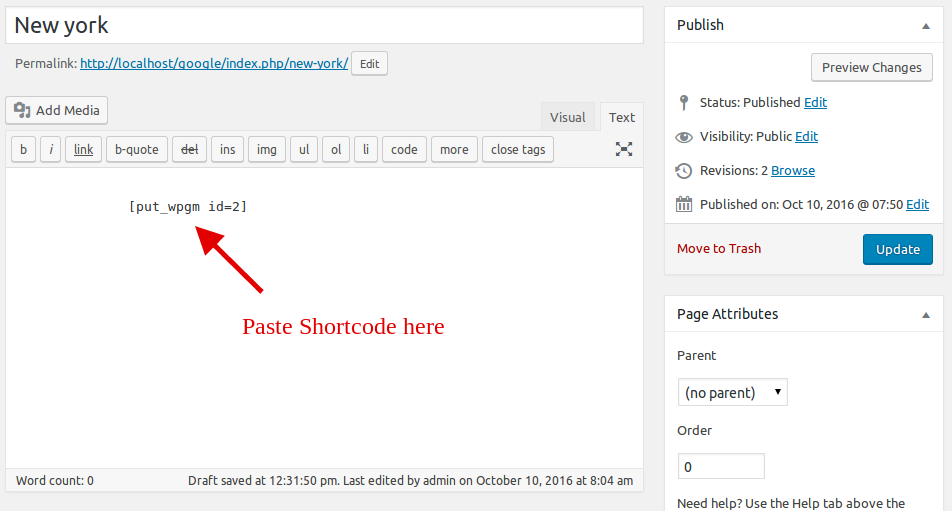 Step 4 Click "Publish" or "Update" button. Below is the map you'll create using this tutorial.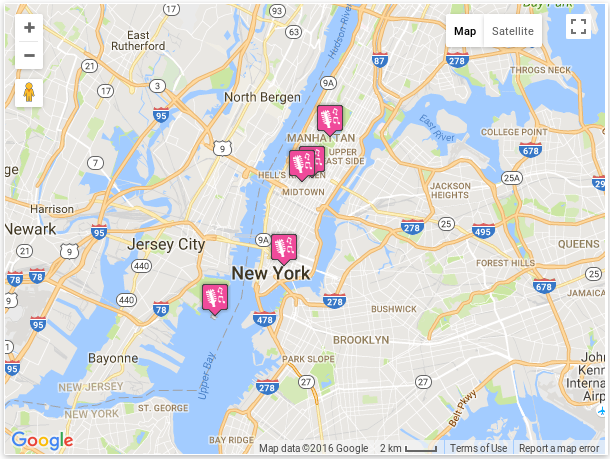 Related Tutorials:
Was this article helpful?