If you are using WP Maps Pro as your main plugin for viewing and creating maps, it is quite straightforward to change the language on your Google Maps. To do this, go to Settings within the plugin and the click map language tab. Here you can select from a list of languages, which will then be applied to all your maps.
To change the language of your map you should do the following steps :
Step 1 To change the language of Google Maps, navigate to the Settings page.
Step 2 To change the language of your Google Maps, locate the 'Map Language' tab and select your desired language from the dropdown list.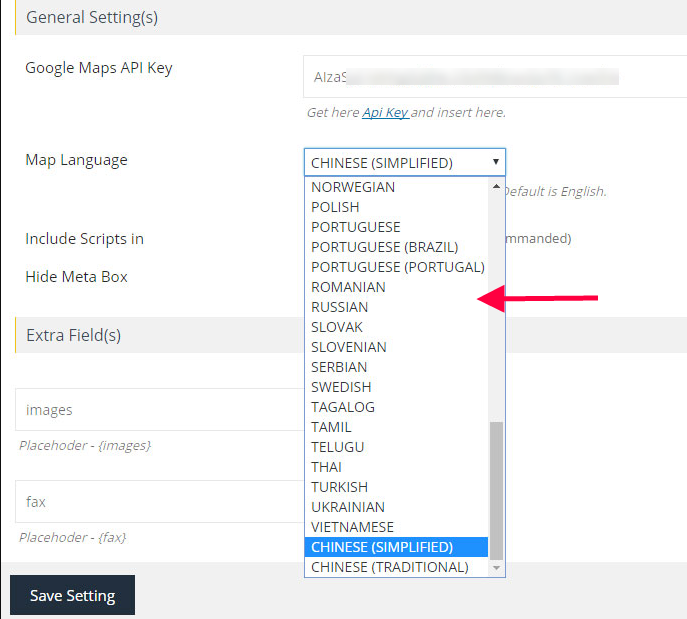 Step 3 Click on the Save Setting button to confirm your choice.
Related Tutorials:
Was this article helpful?