To change the title of route tab, Follow below steps :
Step

 Go to Add or Edit Map scroll down to 'Tabs Settings' section.

Step

 Enable 'Display Route Tab' inside the Display Tabs.

Step

 Change the 'Route Tab Title' as you want to display.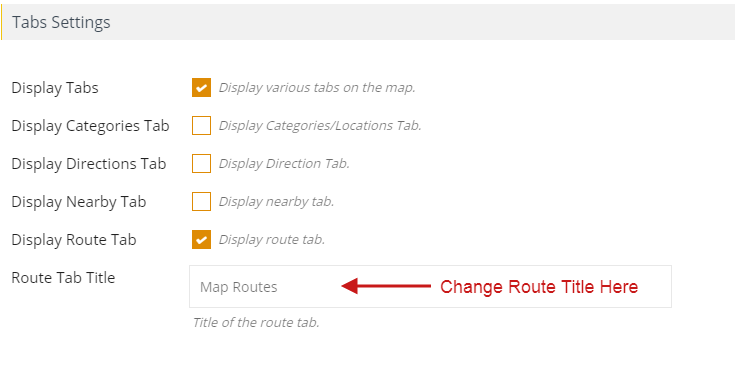 4. Step Then click Save Map and open it in browser.
Then you will see route map title change from your map.