To change the title of the route tab, Please follow the below steps :
Step 1  Go to WP MAPS PRO > Manage Maps plugin menu. Edit the map on which route is already assigned. Scroll down to the Tabs Settings section.
Step 2  Enable the Display Route Tab checkbox inside the Display Tabs section.
Step 3  Now enter the updated Route Tab title in the Route Tab Title textbox in order to display it on the route tab on the map.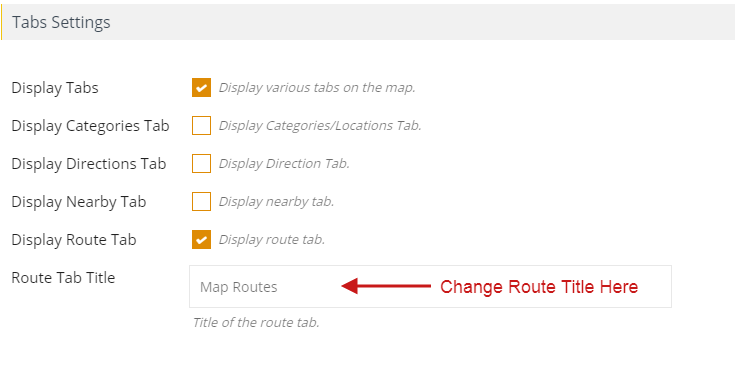 Step 4 Scroll down a bit, click on the Save Map button and re-open the page in browser that contains the map.
You will see the route map title has been changed for your map.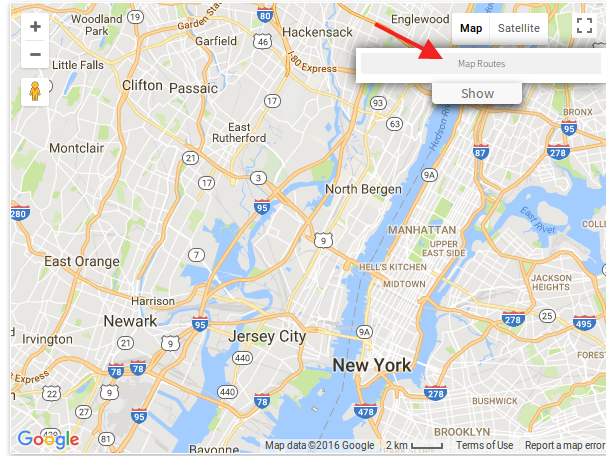 Related Tutorials:
Related Examples:
Was this article helpful?