Assigning multiple categories to a single location on Google Maps is simple and straightforward. To do this, just follow these steps:
Step 1 Go to "Add or Edit Location", enter the title, address, and all the details, and save it. Then you can assign your multiple categories to that location.
Step 2  simply scroll down to the Apply Marker Category section on the same page and select which categories are most applicable to this specific spot.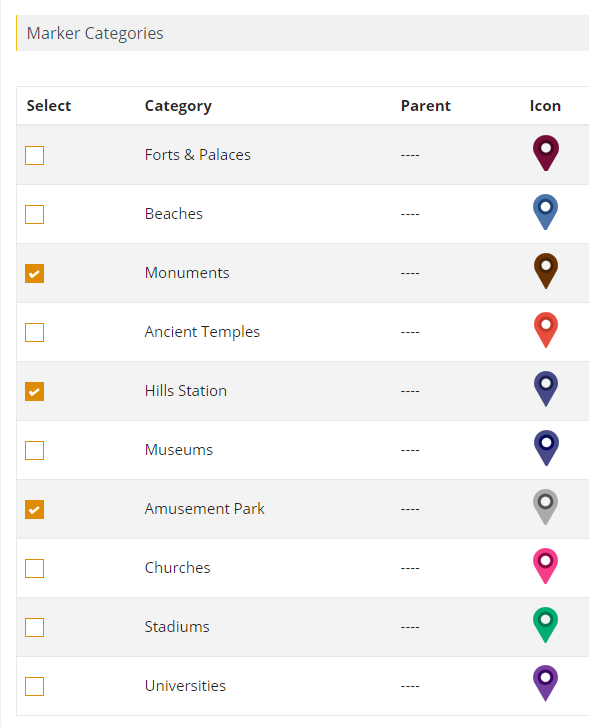 Step 3 Then adjust it and add additional categories from the drop-down menu. Finally click "Save Location" to apply the changes and have your single location associated with multiple categories.
Related Tutorials:
Related Examples:
Was this article helpful?