With the help of the WP MAPS PRO plugin, you can display not one, instead multiple routes on your map. To add a route tab in the map, please do with following steps:
Step 1 Go to WP MAPS PRO > Add MAP or WP MAPS PRO > MANAGE MAPS > Edit screen.
Step 2 Then scroll down to the Route Direction Settings section. Here you will see a list of all the routes that you have created with our plugin. You can choose and assign as may routes as you want on the current map.

Step 4 Scroll down a bit, click on Save Map button & open the page that contains the map shortcode.
You'll see the all the routes that you assigned are displaying on the map.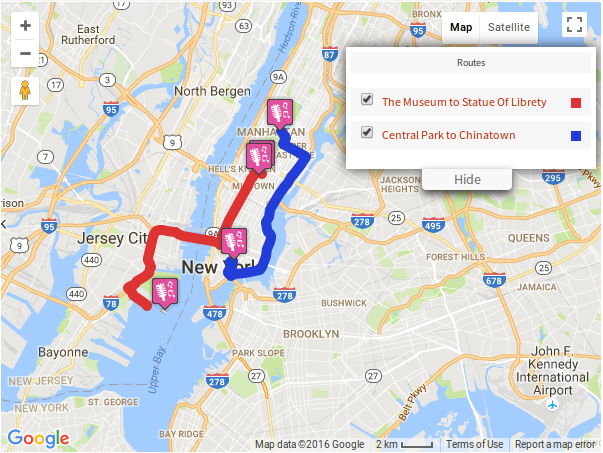 Related Tutorials:
Related Examples:
Was this article helpful?