With the help of google map plugin you can display route tab in your map. To add route tab in map , please do with following steps:
Step 1 Go to Add or Edit Map page and scroll down to 'Tabs Settings' section.
Step 2 Enable 'Display Route Tab' box as below.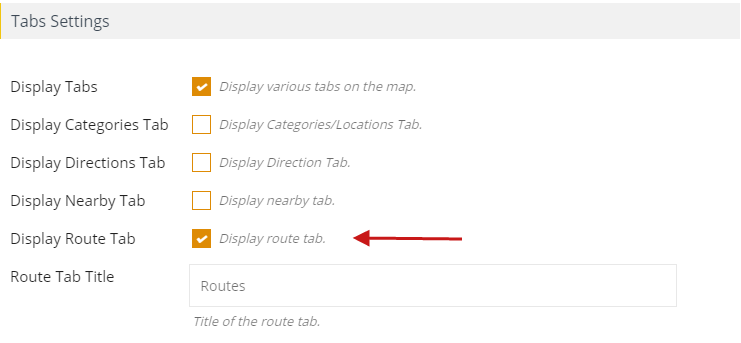 Step 3 Then scroll down to 'Route Direction Settings' section and select route directions.

Step 4 Save map and open it in browser.
You'll see the following routes tab on the map.