Changing the map language on the Google Maps plugin can be done easily and quickly. To do this, select 'Settings' from the menu bar, click the 'Map Language' option, then choose your desired language from the drop-down list. Once selected, the map will be adapted to display information in that language.
How to change the map language on WP Maps Pro.
Poedit is software which you can use to translate the language of your plugin content or theme. English is the default language for Word Press website but you can change it any language easily. A complete list of Languages Codes and Country Codes in site. The language parameter affects the names of controls, driving directions, and control labels, as well as the responses to service requests. when geocoding street level addresses the country name is returned in the language you requested. Users can see the map in different languages with Google map. Google map designed as a simple "select country" or "select language" just to change Google map plugin. In business, as we want to be significant and we want to be useful.
And in order to attract and keep customers coming back, we have to maintain our usability on every front.
To change the language on google maps you should follow some steps :
Go to Setting page.
Click on the 'Map Language' tab and change this to your preferred language using a dropdown list.
Then Click Save Setting.
If your native language hasn't been available on Google Maps, there's a good chance it is now. Google added 39 more languages to its Maps users can easily use their own language to understand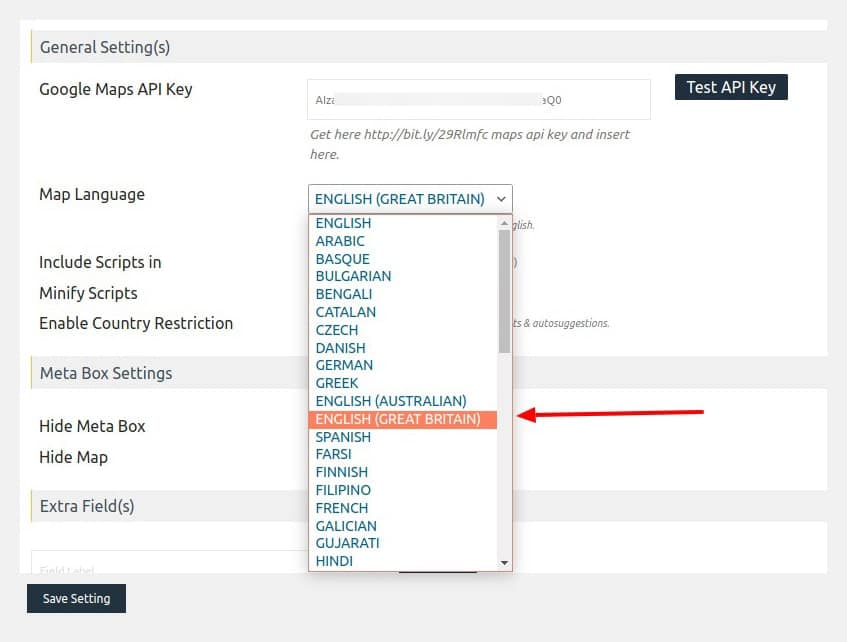 Stylize Google maps on your website.
You can customize Google maps on your site to give the desired look. There are a hundred reasons you can customize Google of your site. The most important you would like to have a look at Google Maps frame that will blend your site.
Make your website compatible with mobiles
Your good website ranking
Secure your website
There are many opportunities you can do
–  Highlight roads on the map.
– Make it simple by removing colours
– Super easy to use, no coding required
– Create or add your own map themes
– Full-screen map functionally
– Support for localization
Using a styled map, you can easily customize the presentation of the Google base maps, changing the visual display of the screen of such elements as roads, parks, streets, and built-up areas. If you want to change the colour of a Google map on my website Just click the feature type you want to colour and style in the "Selectors" box. Google Map Customizer lets you get large, resolution satellite maps, typical Google maps and custom maps made by Google Maps. You can simply zoom into the level of detail you want on your site. The best way to make your own customized Google Map will depend on your needs. If you need a quick map with limited functionality you can use the Google Maps website. With style options you can customize the Google map styles, changing the visual display of features like roads, parks, and other places. You can emphasize particular components of the map and style of your map. Add customized maps to your site and easily with supplied short codes.
Use the Styling Wizard as a quick way to generate a JSON styling object.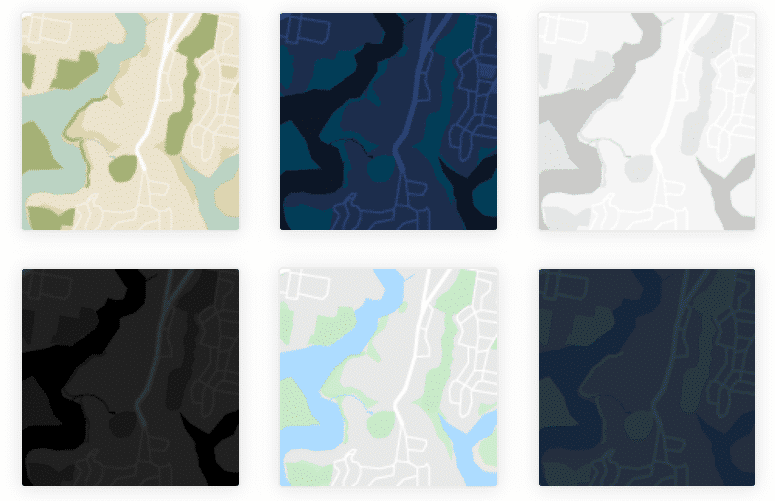 You can styles the map in dark mode, using colours that are useful for situations such as giving directions at night mode.

Apply styles to a Google map
Set the styles property of the map's Map Options object changes the style of the standard map types. Map show imagery in terrain and satellite views is not affected, but roads, labels styling rules.
Create a Styled Map Type and apply it to the map. It creates a new map type, which the user can select from the map type control and easily use.
CREATING AND STYLED MAPS
You can add a new map type to apply styles, by creating a Styled Map Type and styled information to constructor.