In the guide, we will explore the seamless integration of the CookieYes | GDPR Cookie Consent & Compliance Notice (CCPA Ready) plugin with WP Maps Pro. This integration ensures not only compliance with cookie regulations but also offers a user-friendly approach to displaying Google Maps on your WordPress website. Follow along as we outline the steps to effortlessly combine these two powerful tools and enhance the user experience while maintaining legal compliance.
Part 1: Blocking WP Maps Pro Scripts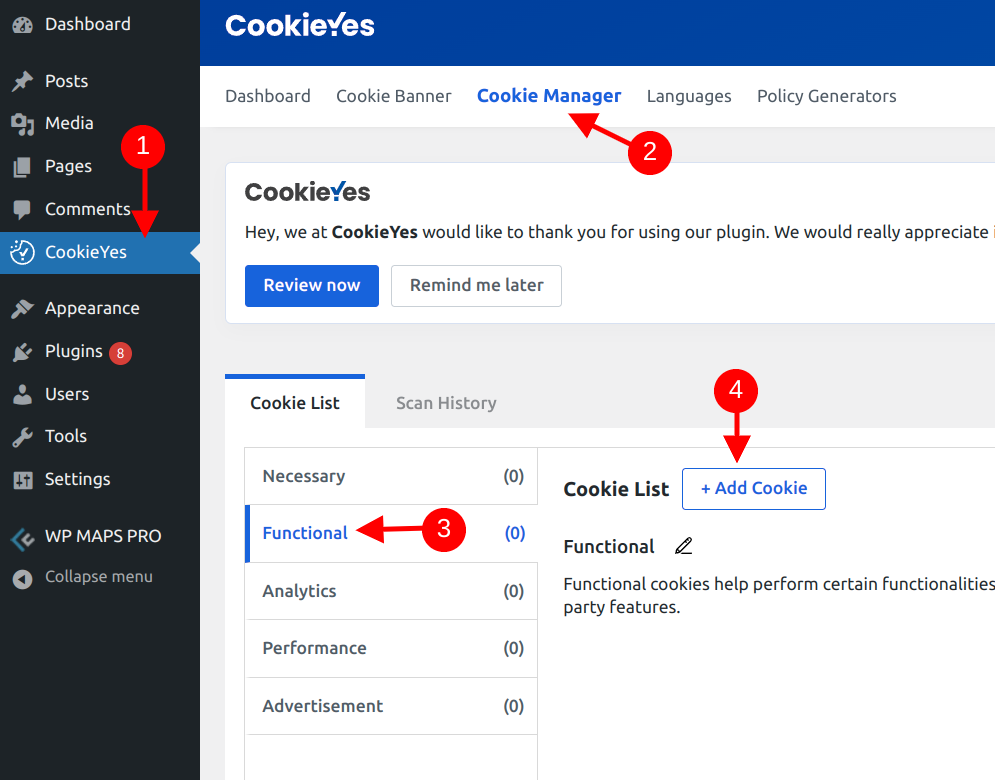 Step 1: Navigate to "Cookie Manager" within the CookieYes plugin. Under the "Functional" section of the Cookie List, click "Add Cookie."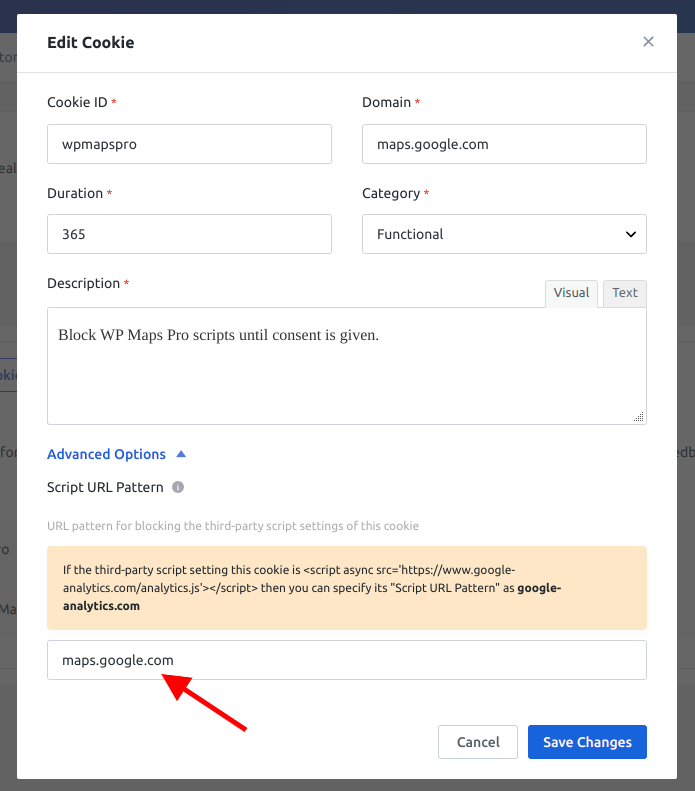 Step 2: Fill in the required information for the new cookie. Enter the Cookie ID, Domain, Duration, Category, and a brief Description. For further control, click on "Advanced Options" and input "maps.google.com" as the script URL pattern.
That's it! By completing these steps, you have effectively blocked the Google Maps scripts from running until user consent is granted.
Part 2: Unblocking WP Maps Pro Scripts
No manual steps are required for this part. Our WP Maps Pro plugin will seamlessly handle the unblocking process once the user gives their consent.
And there you have it! With the CookieYes plugin, you can easily ensure that your Google Maps only appear after user consent is obtained. This integration ensures both compliance and a smooth user experience.
Related Tutorials:
Was this article helpful?