By using WP Google map plugin you can make a redirect link to a Draw Area so their browser can automatically point them to the new page of your choice.
Redirect link to Draw Area
Follow below steps to allow redirect link to a Draw Area:
Step 1 Go to Drawing page and select your map.
Step 2 After draw any shape , click on the shape and you'll see options on the right side.
Step 3 Point to the 'Shape onclick Event' and Enter the link of your url in the box.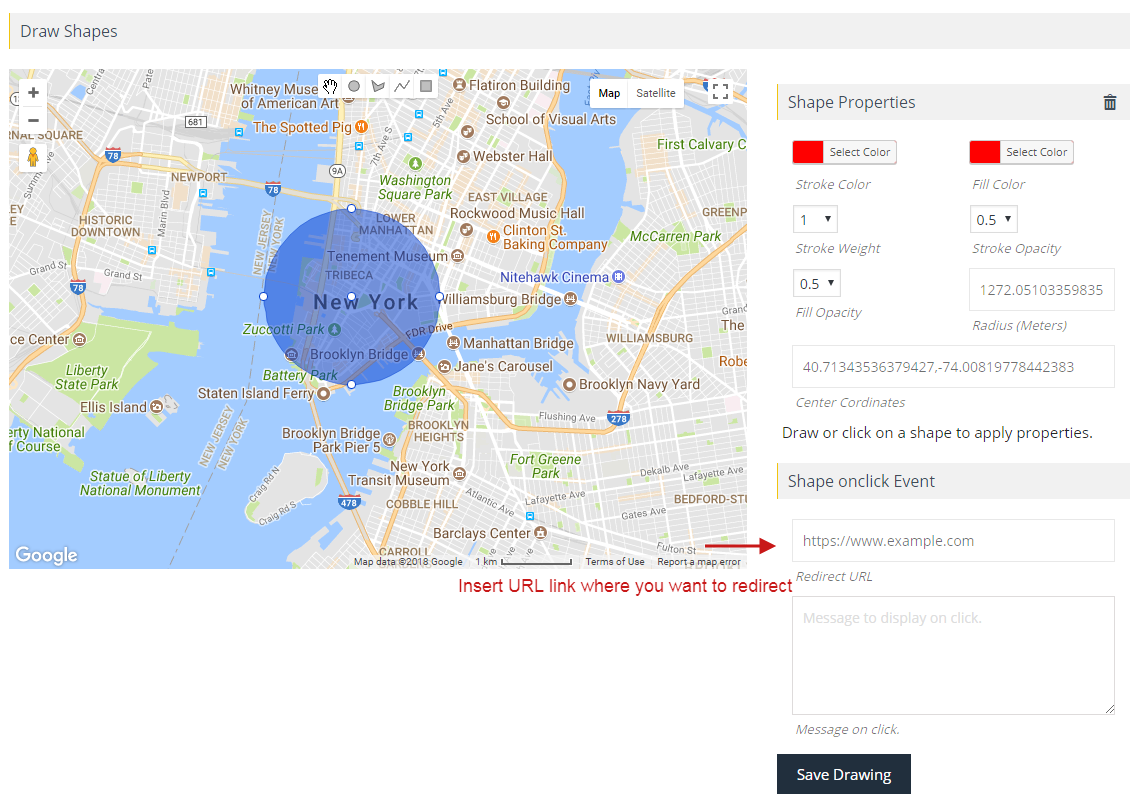 Step 4 Click Save Drawing. Then click to draw area from front-end to see it in action.
Related Tutorials:
Related Examples:
Was this article helpful?