If you change the direction tabs title according to your customization Follow the below steps :
Step 1 To change your map's Direction Tabs title, go to the Manage Maps page and select Add/Edit Map. Scroll down to the Tabs Settings section, and you'll be able to change the directional tab titles for your map.
Step 2 To change the title of the Display Tabs and Display Directions tab, open the Display Tabs option in your settings. From there, you can check the box next to "Display Tabs" and "Display Directions Tab".
Step 3 Change the Direction Tab Title as you want to display.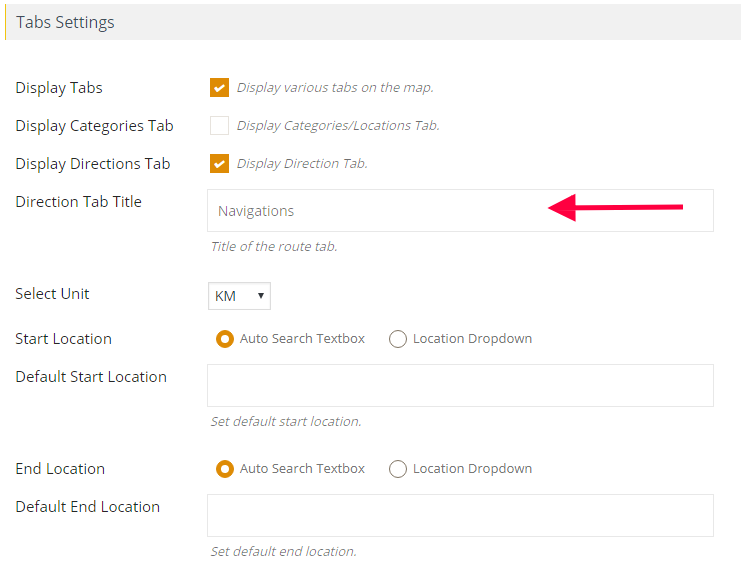 Step 4 Once within the settings page, adjust the Direction Tabs Title field to your desired value and hit Save Map for the changes to take effect on the frontend page.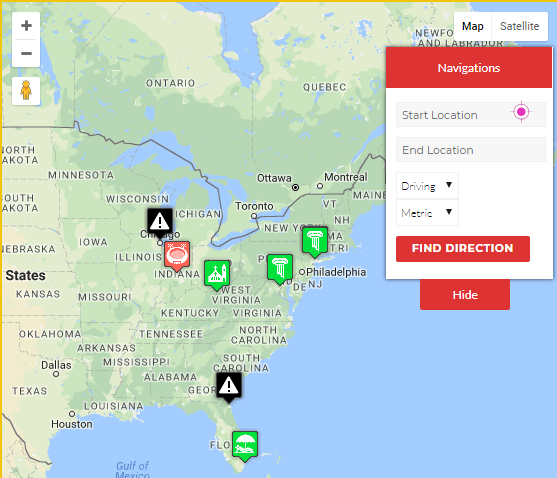 Related Tutorials:
Related Examples:
Was this article helpful?