Any plugin purchased from Envato / Codecanyon can be updated automatically from the back-end in a single click with help of Envato Market Place plugin. This is the official plugin maintained by Envato itself to help WordPress site owners to update plugins purchased from codecanyon in a single click.
You can fresh download or update any plugin in a single click. Please use this plugin to update our and other plugins also purchased from codecanyon, this method is recommended by Envato itself.
You will only need to do once time configuration and then any plugin update can be done on a click.
Envato Market Place Plugin: Download
Please install, activate it, follow given instructions, and configure it.
Here is the following process to update your WP MAPS PRO plugin:
Step 1: Please navigate to the Envato Market menu item and click on it.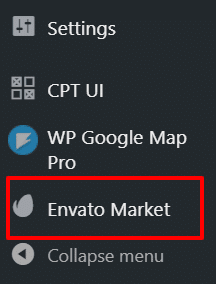 Now you are in the plugin Settings Page allows you to configure your Envato API Personal Token. This API Token is generated from build.envato.com and will allow WordPress to securely receive item updates.
Step 2: Please enter your Envato Token in the given textbox in the settings tab section, and click on the Save Changes button.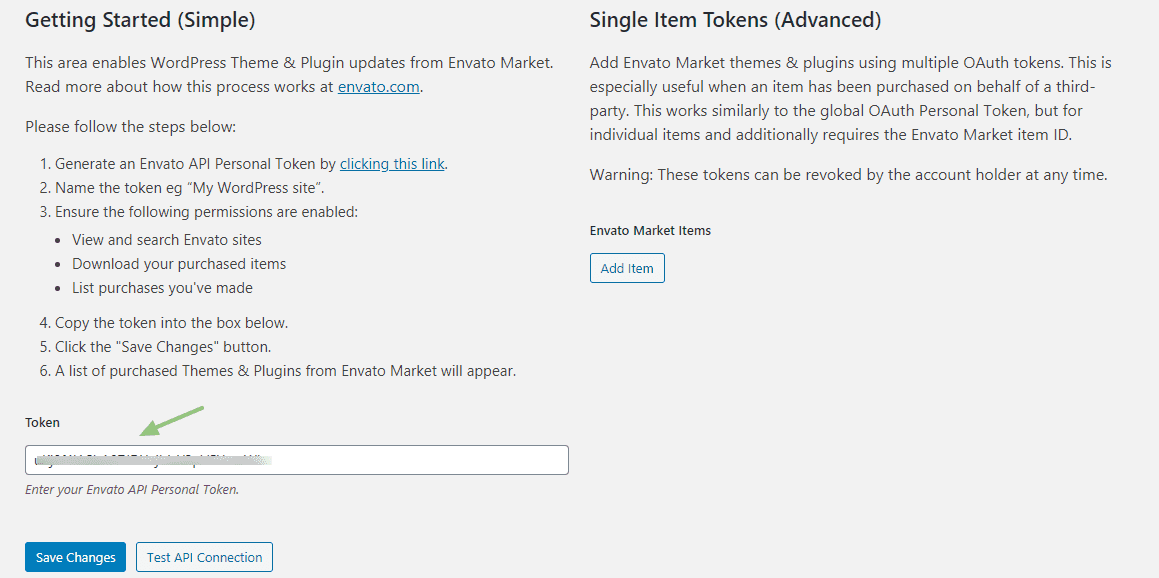 After this small process, a new tab Plugin is visible near the Settings tab, you could see that all your purchased plugins are displayed in this tab. Whenever an update is available, an update notification appears on that plugin.
Step 3: Please click on the Plugin tab, navigate to the WP MAPS PRO plugin, and update it with a single click.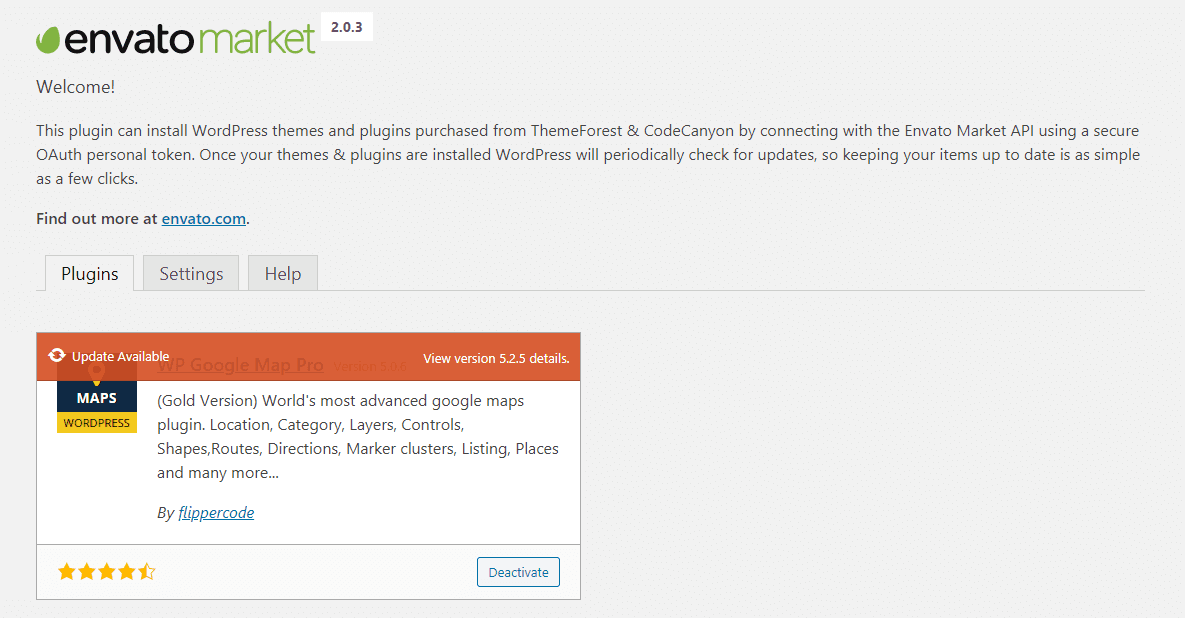 Step 4: You will see a success message that your maps plugin has been updated.
Update the Google Map free version to the Pro version :
Step 1: First, you need to purchase the WP MAPS PRO plugin form Codecanyon and upload the plugin to your site.
Step 2: If you have activated the free version of the WP MAPS Plugin, please deactivate it first then activate the WP MAPS PRO plugin.
Related Tutorials:
Was this article helpful?