An WP MAPS PRO plugin extension that displays registered BuddyPress members of your site on Google Maps easily with all the member information in the info window and listing.
Using this extension admin can display their registered BuddyPress members on Google Maps by user roles or BuddyPress group.
You can create and display an unlimited custom filter as per your need using BuddyPress user's profile information to filter the map.
Please make sure you have installed the WP MAPS PRO plugin & maps plugin extension into your website. In case you have not installed it yet. Please download these plugins and configure them first.
Display Unlimited Filters Using BuddyPress Google Map Extension
Step 1 Please navigate to Add or Edit Map and scroll down to the "BuddyPress Members Google Maps (Addon Settings)" section.
Step 2 Enable "Enable Buddypress" from the 'Buddypress Members Google Maps (Addon Settings)' given section and save it.

Step 3 Please navigate to the User->Profile Fields.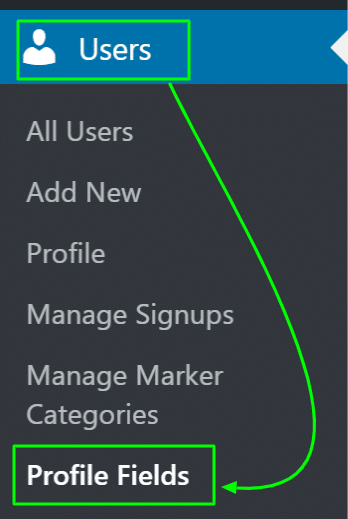 Step 4 On this page you will see your created profile fields, please copy the displayed field name from here as per your need.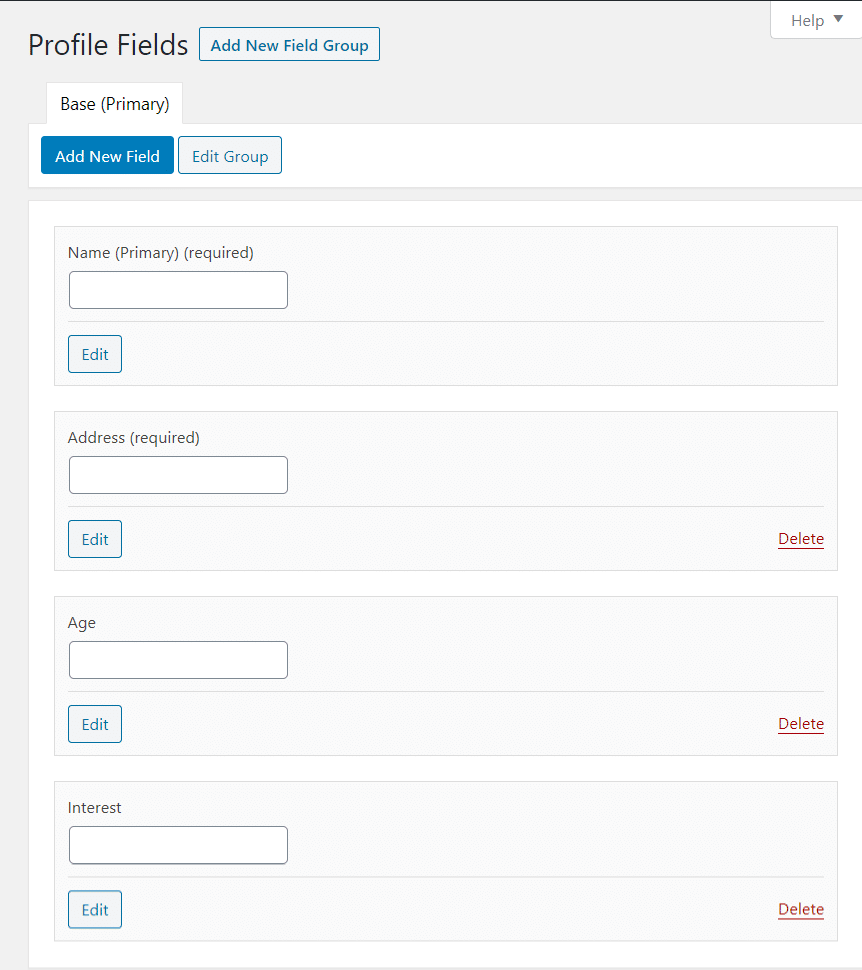 Step 5 Please navigate to the 'Add / Edit Map' and scroll down to the "Custom Filters", and enable "Display Custom Filters" button.

Step 6 After enabling it, you paste your copied field name in the field box as shown below.

Step 7 After this save that changes, you will see in frontend your filters are displayed.
You can also create filters using placeholders, which are given in the addon setting.
Step 1 Please navigate to the Add or Edit Map and scroll down to the "Message for Buddypress Member" section, and click on "Show Placeholders".

Step 2 Copy the placeholder as per your requirement and paste it in the field box of the "Custom Filters" section.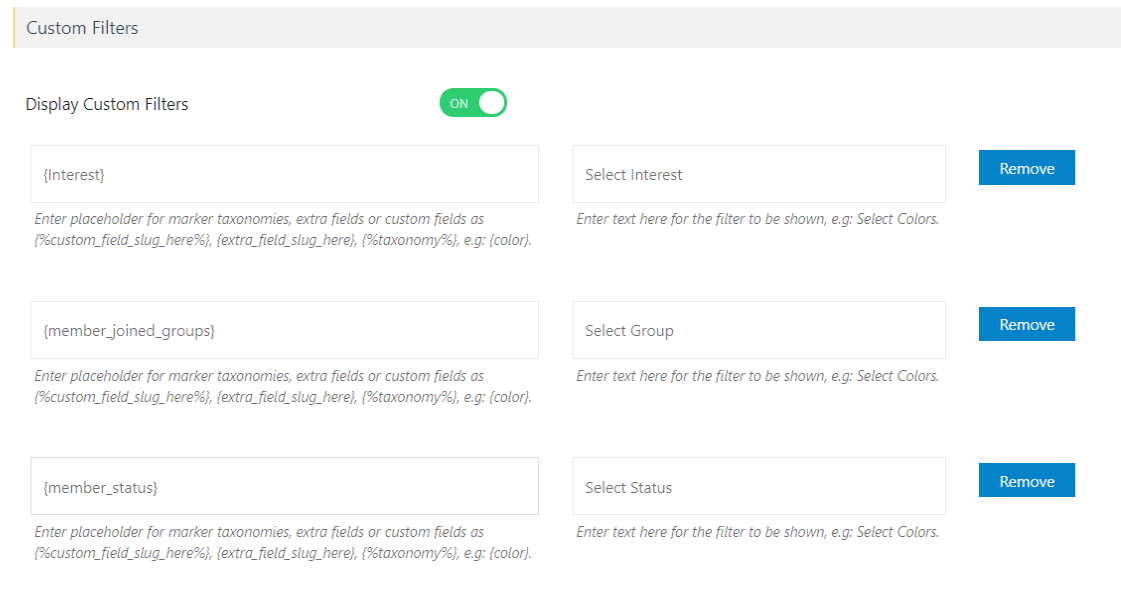 Step 3 After this small process please click on the 'Save' button.
Now you will see your filter is created on the frontend.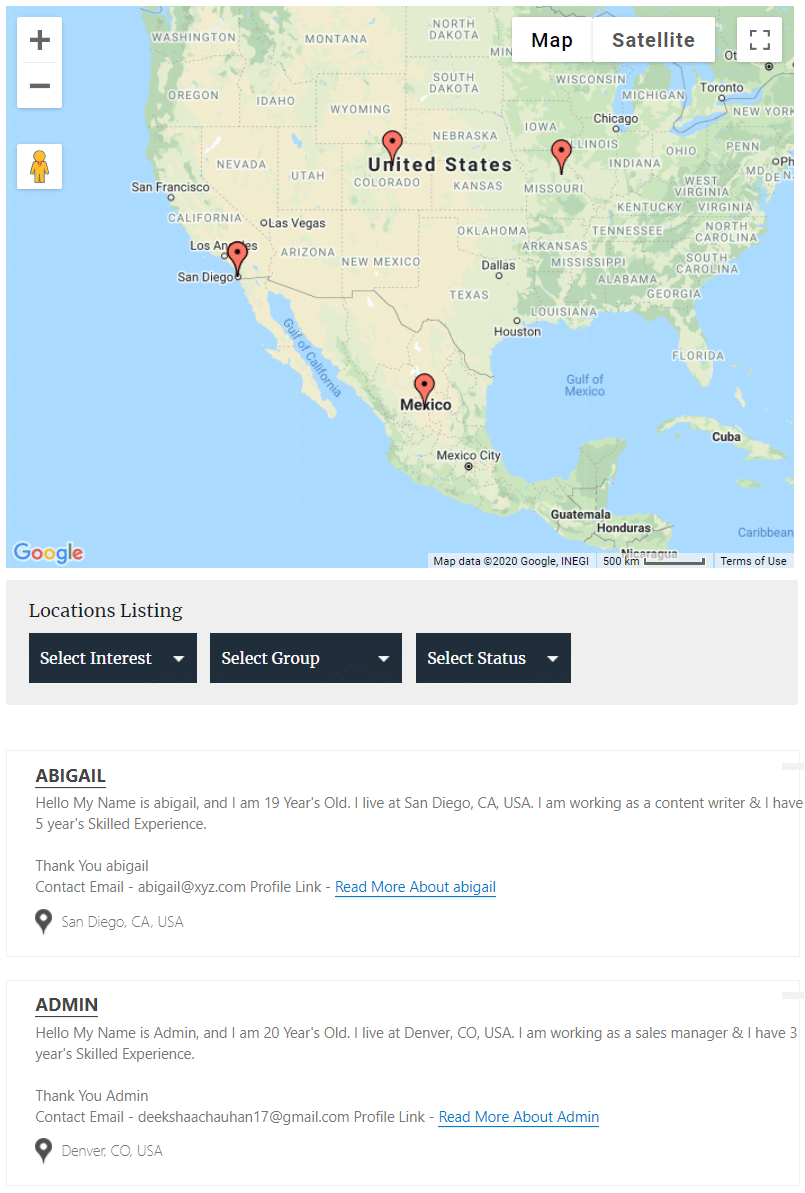 To view the demo please click here.
Related Tutorials:
Was this article helpful?