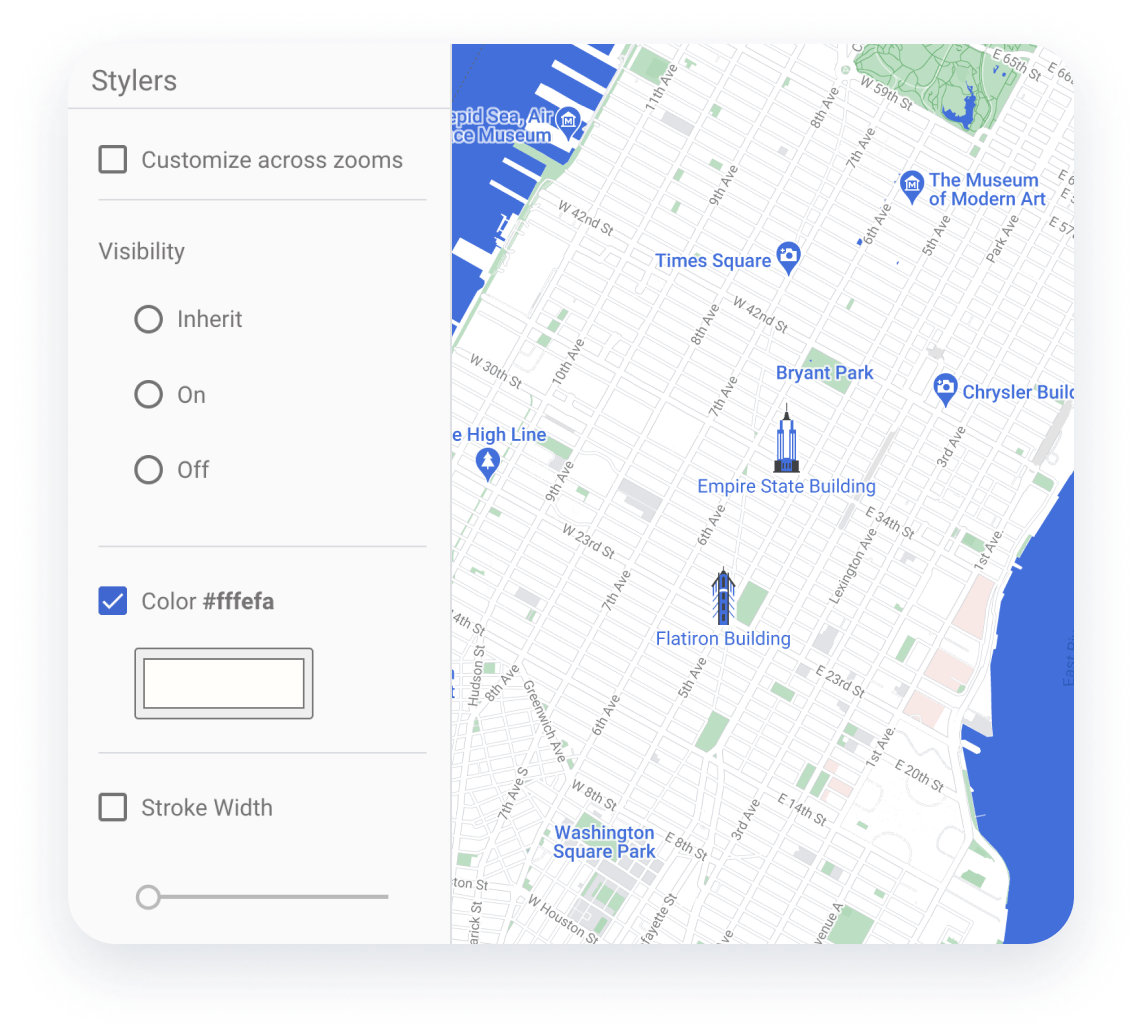 Easy to create, test, and customize maps with one click. Offers users a great experience without writing any code. Update while staying anywhere, anywhere within a single click with only Dynamic maps. Create an amazing map that suits your requirements. Irrespective of your goals and business type, dynamic maps are the only one that suits everyone's requirements.
Having hundreds of customization features will make you be in love with it. Make your business apart from the others with the most engaging experience. Experience all the next-gen 3D immersive 3D features namely, WebGL, Tilt & Rotation, Overlay View, and many more.
Create Markers more Creative and Engaging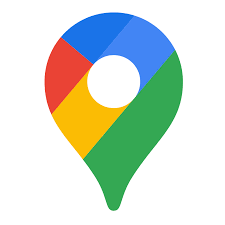 Image Source: https://developers.google.com/maps/documentation/javascript/markers
Grab everyone's attention with creative and customized markers within dynamic maps. Make your maps apart from others right now. Add an appealing color, change the icon or background, update the red pin or completely create customized markers along with the HTML elements, SVGs, or PNGs. Make your markers get loaded 66% faster as compared to the usual ones. Dynamic Maps are one of the most important and different types of Google Maps Platform API. 
Get faster zooming, panning, and a faster loading time, with the help of dynamic maps. Focus on how your markers will interact with each other. Set up how your markers will be displayed with a simple click. Give a catchy look to your maps with the data-driven styling option available within the dynamic maps.
Improve your data with beautiful shapes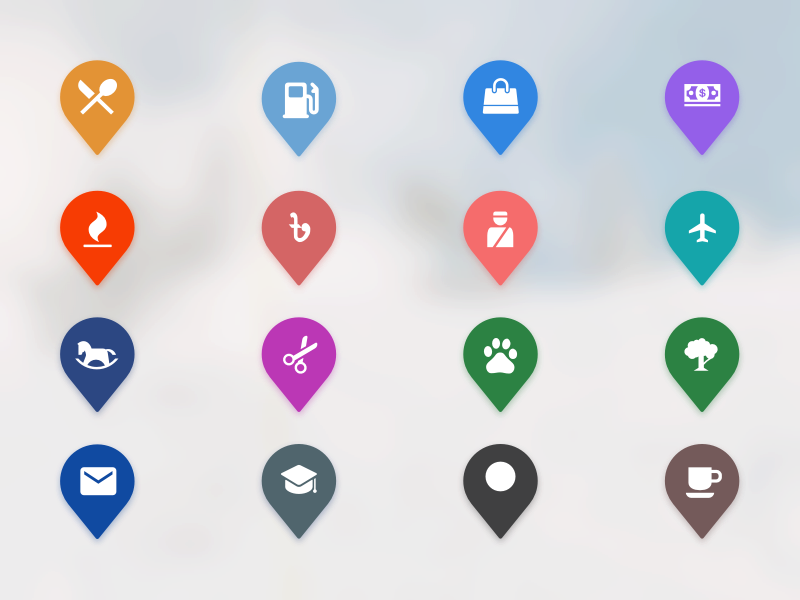 Image Source: https://www.pinterest.com/pin/311381761731955828/
Design your maps with polygons or add boundaries according to your business data. Let maps become more stylish with dynamic maps today. Synchronize data from Google involving postal codes, countries, localities, and many more. Give a better idea to your users about your locations with the polygons. Google will update, manage, and create boundaries according to your location. It will helpful for the developers in saving their time.
Dynamic Maps – Advanced Customization & Markers
Make your markers perform better and fast with highly customized and advanced marker options. Create highly customized maps and make your business more appealing or engaging. Give a better shape to the forests, deserts, and mountains to offer a great experience to the users. All these things are only possible with the help of dynamic maps.
Make your user's travel easier with a detailed overview related to the traffic lights, sidewalks, and even crosswalks. Customize icons for the industries, whether they are travel, real estate, logistics, or any other. Made with 100+ landmark icons. Make users ease in find all the important landmarks within a particular location.
Must Know Benefits of Dynamic Maps
Whether you are a small-scale business or a larger one, the help of dynamic maps it will make easier for your customers to find out about your business. It is all possible with the help of the cloud-based maps styling option.
Let your customers understand what's all near you. Showcase your neighborhood involving apartments, hotels, houses, or any other areas with the help of 3D visualizations.
Make your customers have an instant idea about your brand along with the map. It will be also beneficial for you, while you are conducting any event.
Start Building a powerful and engaging map with a Dynamic map right now. Check out the steps, that will make you ease in getting started with Google Maps API.