Did you know that you can personalize your Google Maps by customizing the map style to your liking? With just a few clicks, you can change the visual display of various elements like roads, parks, and built-up areas. You can even create your own custom styles for roads, labels, or geometry to give your maps a unique look and feel.
Create your own custom styles for roads, labels or geometry
Step 1 Go to Add or Edit Map and scroll down to the 'Map Style Setting' section.
Step 2 Select any Feature Type, Element type, and color.
Feature Type is used to select the geographical objects on the map, such as the road, the water, and the parks.
Element Type is used to target the element that is part of the geographical objects, such as the object shape, the fill, the stroke, and the object labels.

Step 3 Save the map and open it in browser.
Below is the map you'll create using elements.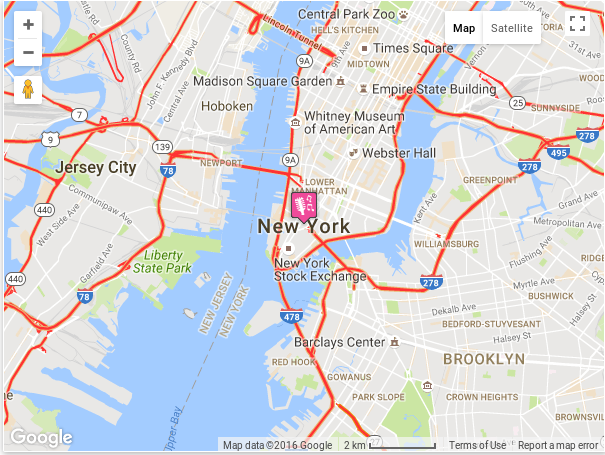 Change Map Theme:
This allows you to display and manage your custom map and implement your own map skin.
You can customize the style or theme of the Google maps.
Step 1 You can change the theme of the map. For this click on snazzymaps.com
Step 2 Select and click the theme you want to make change.
Step 3 Copy that JSON code from left side.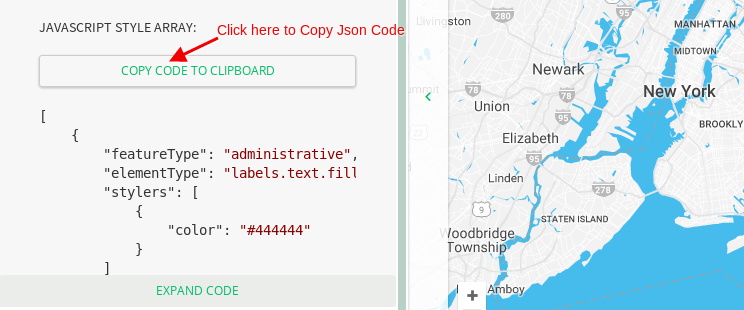 Step 4 Go to Add or Edit Map and Scroll down to 'Map Style Setting' section and paste it here to apply custom google maps skin.

Step 5 Click Save Map to see the changes.
Before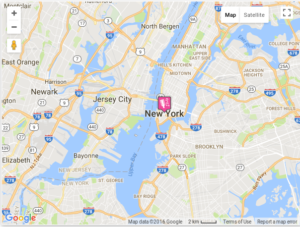 After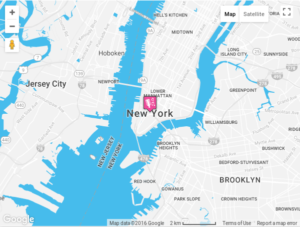 Related Tutorials:
Was this article helpful?