Top 3 Maps Plugin for WordPress in 2022
Google Maps is one of the most popular map services online. It is not very hard to do, not when you use Google Maps. Just submit your location details to Google Maps. It is quite easy to use on your website. Google map will also give your website a wider reach, and your listings will show up on a Google search.
You can add images or landmarks that will help your visitors to find you more quickly and easily. You can add a simple map, or add fancy features with the help of plugins for WordPress. Check Google Maps Platform page to create a Google Maps API key for your website and how it all works.
1. WP MAPS PRO Plugin for WordPress
WP MAPS PRO Plugin for WordPress is the most advanced plugin ever created. The process of creating a new WP MAPS PRO Plugin is fantastic. You can add filter locations by custom fields, taxonomies & location data easily.
Create multiple filters using the backend. You can add lines, polygons, polyline, markers and many other shapes to your map. Apply awesome Google Maps styles from snazzymaps.com with a simple copy and paste, and you can enable traffic layers, bike layers, walking or transit route information and the maximum zoom level.
Visitors can get route directions in both miles and kilometers. From multi to single location maps, interactive maps, and route direction maps, WP MAPS PRO has different solutions out of the box. You can also choose from several different layouts and freely customize the WP MAPS PRO Plugin for WordPress.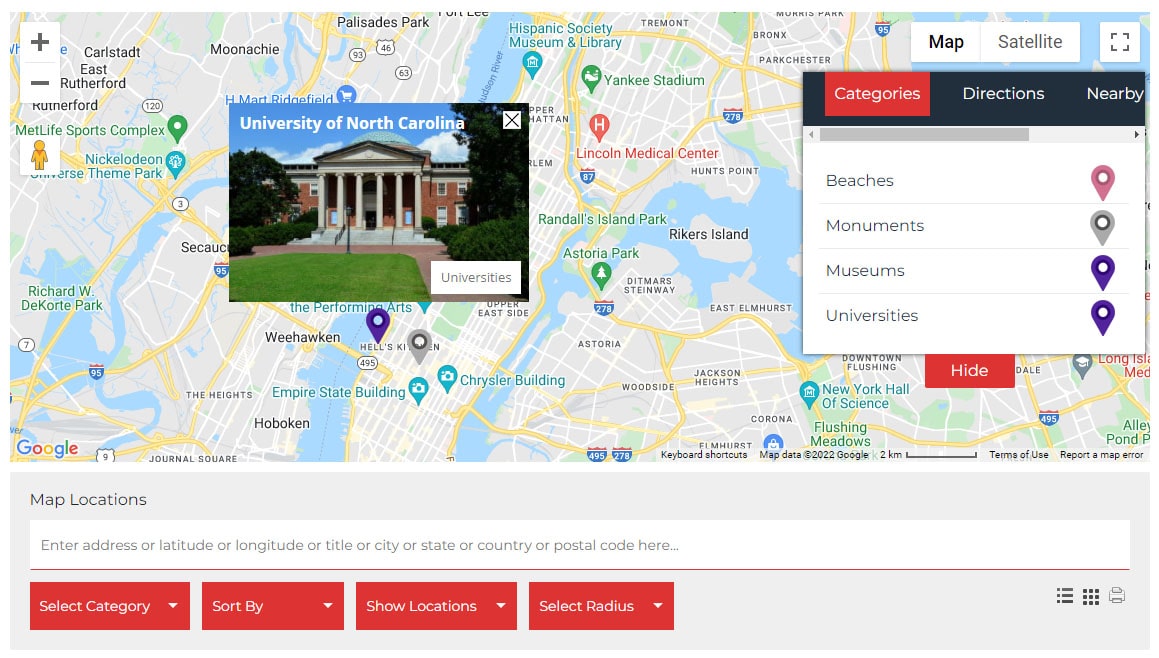 WP MAPS PRO Plugin for WordPress add any number of information in location or marker details and display them in an info window easily. e.g fax, phone, email, website, etc. WP MAPS PRO Plugin for WordPress is available for $59 for a regular license from CodeCanyon.
WP MAPS PRO: Pros & Cons
1. WP MAPS PRO simple to use and utilize Google maps functionalities without coding.
2. You can filter your location according to radius distance by selecting the option of a radius.
2. Maps Marker
Maps Marker is a WordPress map plugin with Google Maps. Map marker is the easiest, useful and powerful google map plugin. It easily creates an unlimited number of google maps and markers. The plugin lets you add markers for locations, and then organize these markers using layers.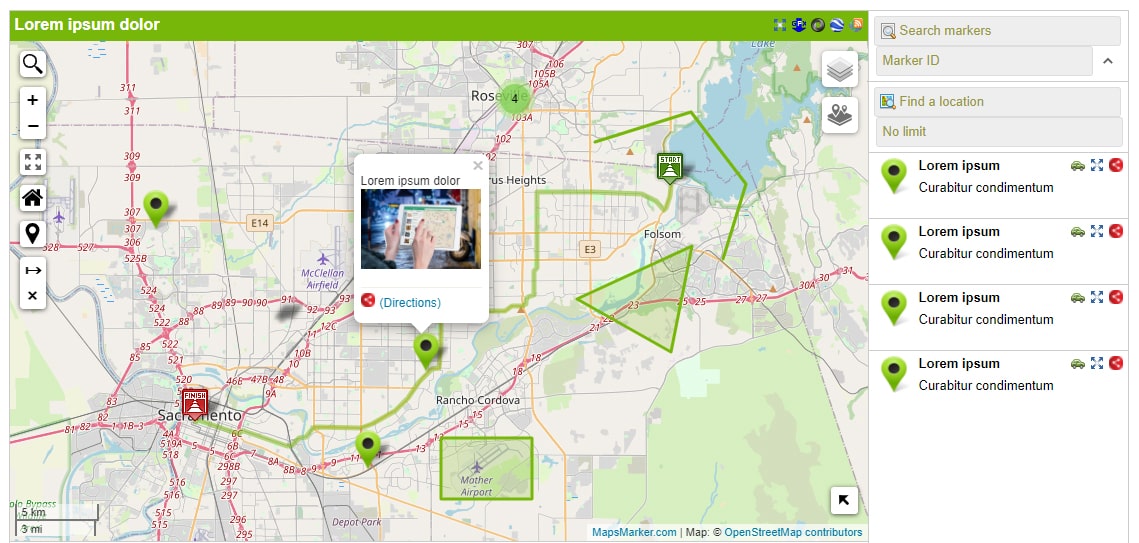 When you add a new marker, you can also customize the size of the map and the zoom level. Map marker also has import and export pages for markers and layers, which is useful for backing up maps and it also transferring them to other websites. Maps Marker Pro is available from €39 for a single license, with one year of support and updates.
Upgrading all unlock pro features that are restricted in the free version, including augmented reality, improved Google Maps performance, marker clustering, map filtering, GPX tracks, elevation tracks and more.
Map marker plugin has hundreds of settings to help you to customize your maps, and most of the features are available in the free version.
Maps Marker: Pros & Cons
1. The ability to select an individual base map, zoom level, and size for every layer and marker on your map
2. Additional language support for up to 46 languages
3. 10Web Google Maps
10Web Google Maps combines quality and simplicity, offering you an easy way to add unlimited Maps to your website. It has some powerful functionality and additional customization options.
10Web WP MAPS PRO help you to draw circles and rectangles, and adds the ability to import and export maps. You can also choose the type of your map – satellite, terrain or hybrid.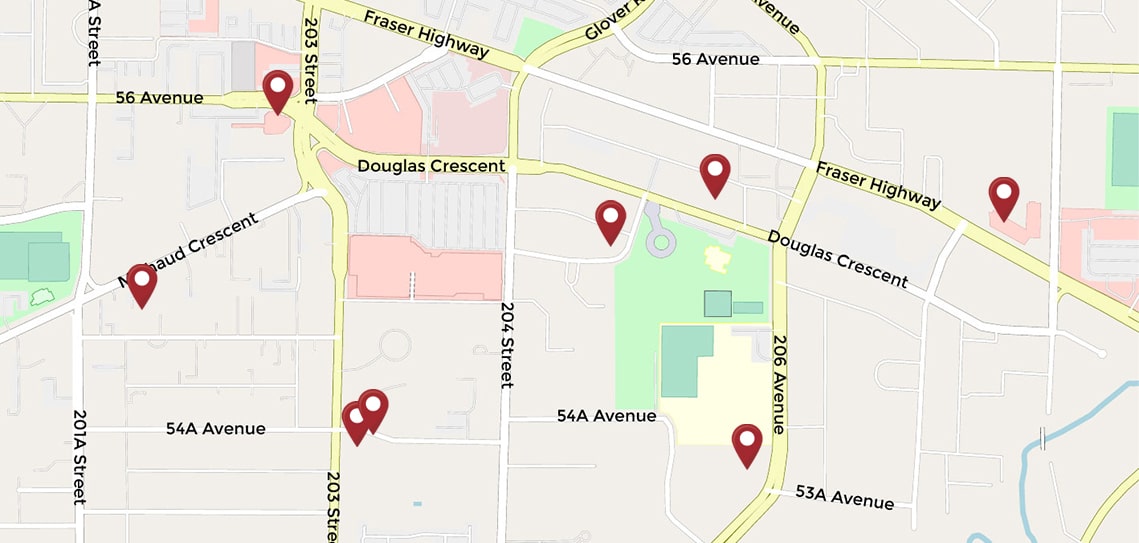 The pro version retails from only $30, but other plans are available with longer support periods and additional domains. With support for layers, shapes, markers, control and other useful features, it's easy to see of 10Web Google Maps has proved so popular with WordPress users.
10Web Google Maps: Pros & Cons
1. Google Maps is the most popular service of its kind and probably the most reliable too.
2. A User-friendly interface makes it easy to create personalized maps within minutes and insert them into your posts and pages.