Its useful for all WordPress websites that are offering holiday / travel packages to their customers. This plugin allows customers to create trips and add locations in their trip. These trips will be visible to the admin in the backend on the google maps. All the trip locations will be visible on the map and will be connected by route. This plugin will greatly help site owners understanding the Itinerary created by the customer. Once site admins understands the Itinerary, they can proceed with discussing this holiday package tour with the customer. This plugin takes the main inputs from the customers – the locations they want to visit and then display trip locations beautifully on google maps to the site admin in the backend.
Screenshot of back-end screen : Admin can see the locations chosen by logged in users they want to visit. It greatly helps site admins in understanding their Itinerary.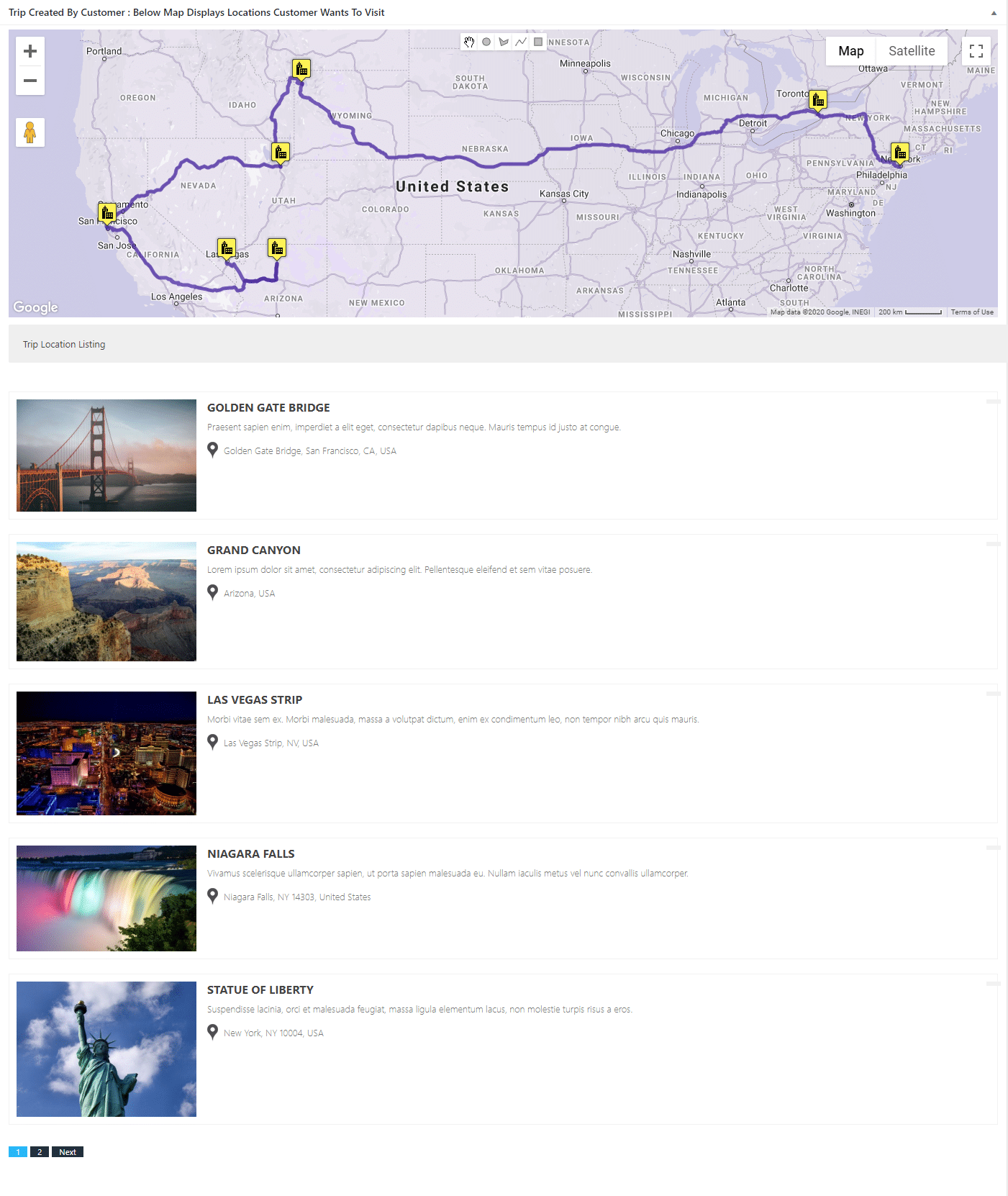 Site admins will need to first add the locations in a custom post type Trip Locations which is generated when this addon plugin is activated. Logged in users when visit the single post page of these custom post, they can create a trip and add current location to that trip. We have a step by step tutorial for site admins for how to get started with it.
Get Extention Now!
This plugin is a premium Extension of WP MAPS PRO plugin for WordPress. You'll get free updates & full support to use this plugin. We'll keep adding new features to it.