G
Google Maps icons Markers dynamic change with control over shape, color, size, and icons can easily be changed using options in the marker object as well as CSS. Icons are a most effective way to improve the visual interest and grab the user's attention.
Each category can have own marker icon to identify them differently on the map. Using WP google map plugin you can choose a number of available marker icons or upload your own. You can change the marker category icons according to yourself from URL, media library and pre-defined icons by the plugin.
They help users to guide while they're navigating a page. Google Map Icons is a set of free collection and customizable icons to use as placemarks for maps. Each icon can be set on a separate marker, further expanding as well, the colors for both the marker and icon can be customized.
Step 1 Go to Add Marker Category in WP Google Map Plugin and click choose button.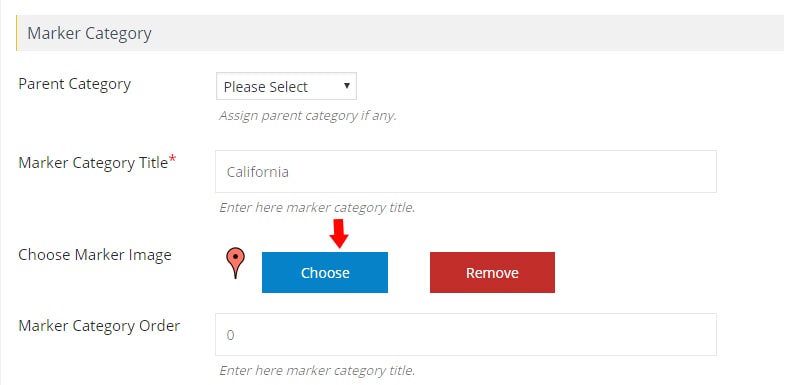 Step 2 Select any image from computer then it will be displayed in the 'Media library '.
Step 3 Go to Media Library tab and click show link from the right side which marker or image you want to display.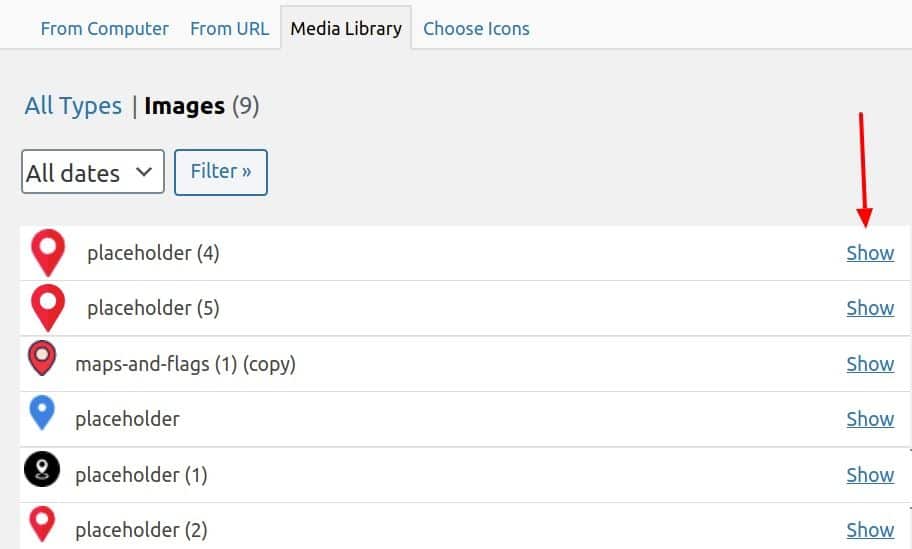 Step 4 After open, you can edit image size. Click on edit image then click on insert into post.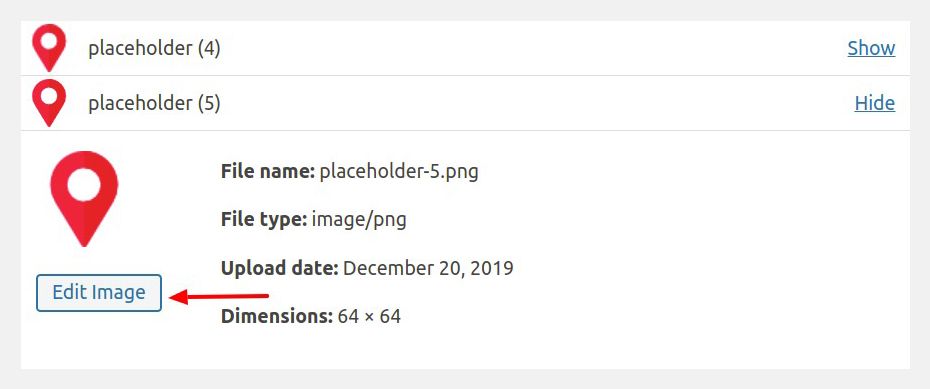 Step 5 Click on Save Marker Category.
You will see your custom marker display in your map.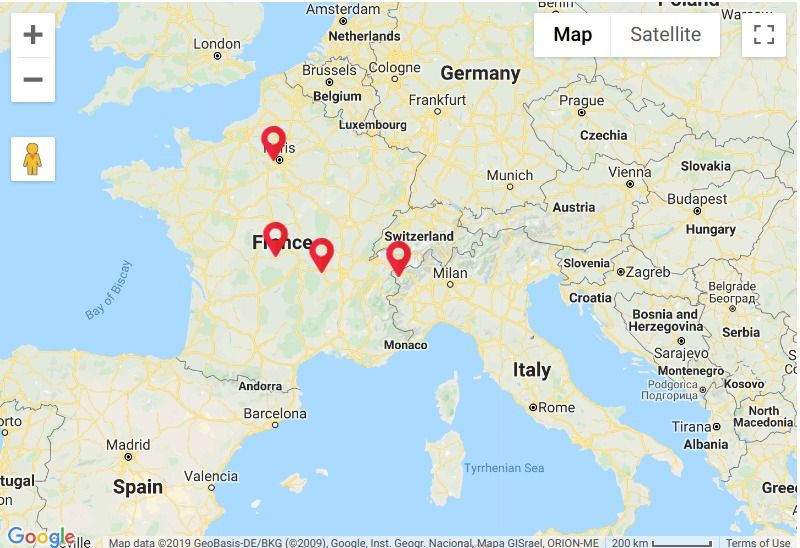 How it's important to have them on your google map
Google map Icons are such a powerful tool when it used correctly as it is language, independent and conflicting color around the globe. Google Maps adds large city landmark icons. When you're traveling to a new city, it helps to know where the popular attractions and landmarks icons. Icons are an essential part of any users for visually objects and ideas. Icons can be used to relate features like cities, roads, and railways. It is easy and clear to use a map. Icons are so powerful and universal that we instantly recognize that they represent a brand, product, or anything without the need for any words.
Why you should purchase our professional plugins
Google Maps is one of the most popular Google maps plugin, it allows you to easily add a Google map. Our plugin has not only simple to advanced features, but it's also very flexible and adjustable. It is great to add WP Google Maps plugin on contact page maps for highlighting a delivery area and many other similar needs. This plugin is compatible with caching plugins. Users can get directions on the map. Style the maps and display icons if you wish. The process of creating new maps with the Google map plugin is fantastic. You can add markers, lines, and other shapes to your map. You can enable layers, directions, and the maximum zoom level in zoom in and zoom out. Once you create your map, you can insert your map using a shortcode. The easiest way to use Google maps plugin, add a customized Google map to your WordPress posts and/or pages quickly and easily with the supplied shortcode. Display beautiful google maps on your WordPress website in a matter of seconds. You can purchase the premium version.