You can display multiple way points in your route direction by using WP Google Maps Plugin for WordPress.
Step 1Click Add Route or Edit Route from WP Google Map plugin.
Step 2Scroll down to the Way Point(s) section.
Step 3Select the way points which you want to display in your map.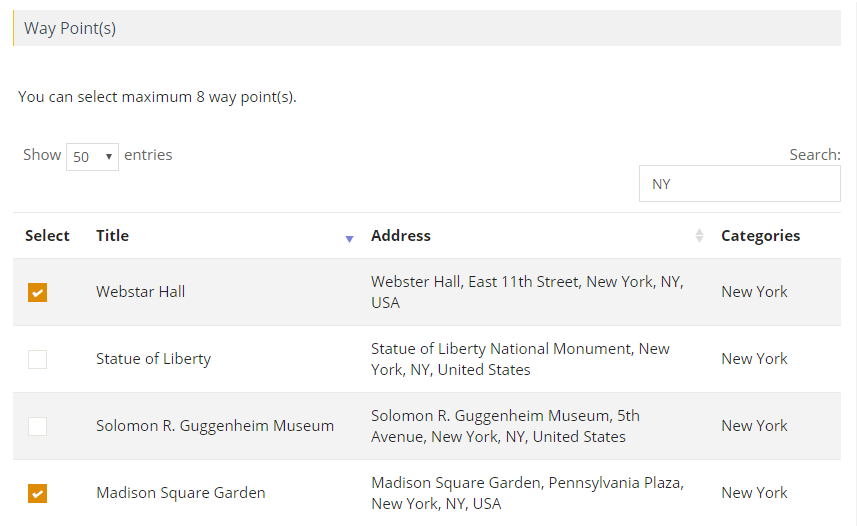 Step 4Click Save Route.You will see your assigned way points display in your created directions.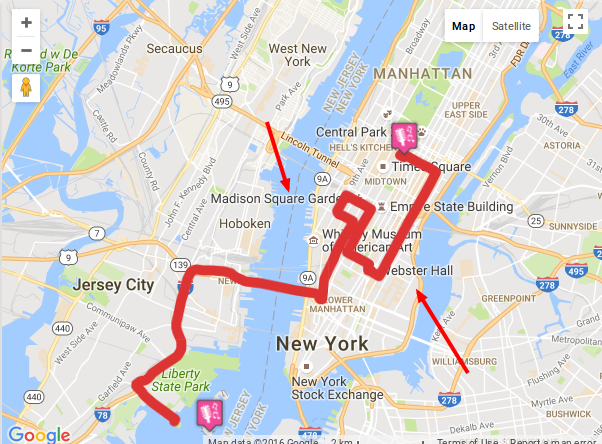 Video Tutorial